I've been looking through Etsy recently for some inspiration and just beautiful handmade stuff when I spotted this seller! The Home Centric, all the way from India, a girl who calls design a lifestyle and who certainly lives through her work! Before starting her own business – making soft furnishing, Urvi was working for famous names such as Zara, Esprit, Bershka and others. And I could totally notice the tendency to design luxurious and chic pillows: flirty satin ruffles and ribbons, dazzling sequins and more – that's what I call a fancy pillow! I took a look at all the items from Urvi's Etsy shop and highlighted the most eye-catching and appealing to me: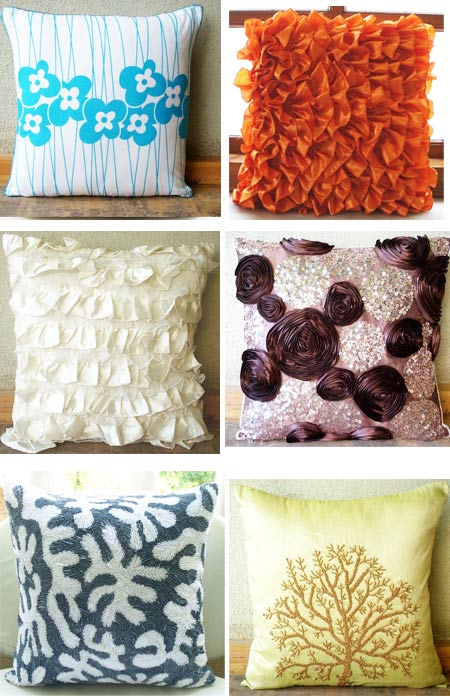 Perfect for a modern living room or a girly bedroom, these pillows are one of a kind, so beautiful and handmade! (remember what I said about handmade, right? the coolest tag nowadays!). And I think these pillows could be a great gift for Mother's day! We know that every woman loves pillows!
What do you think about them? I say they're lovely!