Do you remember when I blogged earlier this week about terrariums? Well Sandy thought a terrarium will be a great birthday present for her husband and she decided to assemble a terrarium by herself which made me very happy (after all she found inspiration on creamylife!). Well, now I thought I can give Sandy a little help and introduce  her and you all to this Etsy shop: Tortoise loves donkey. It's full of mini-terrariums, plants and different glass containers: vintage & apothecary and everything there is so tiny & cute that I couldn't help but show them to you. Just take a look and convince yourself: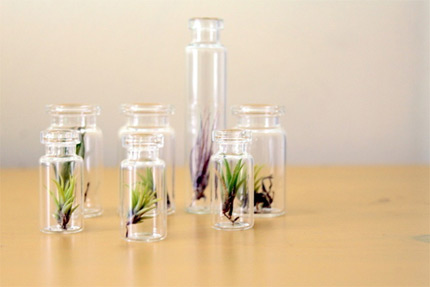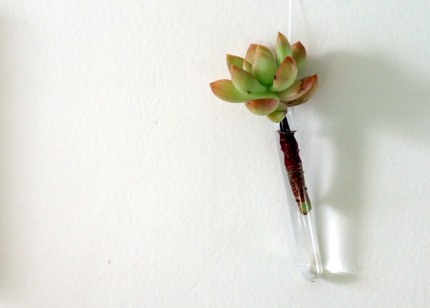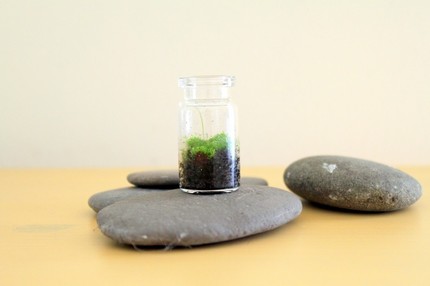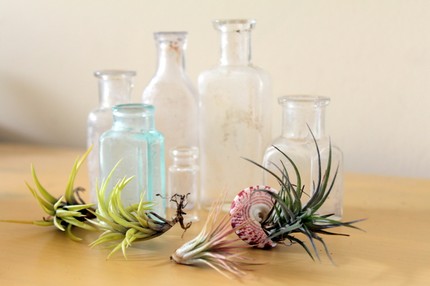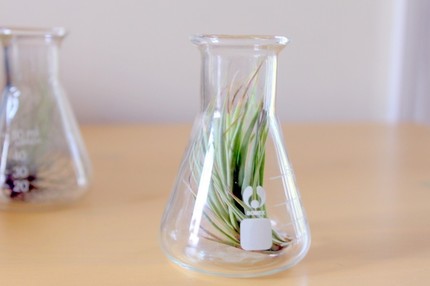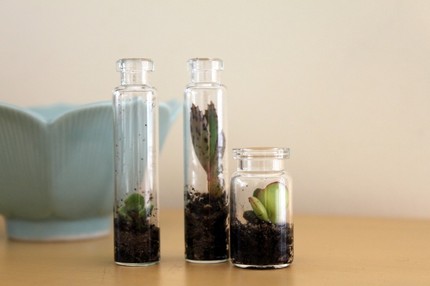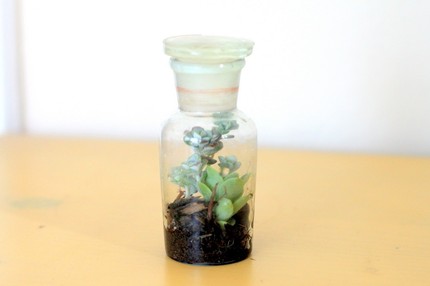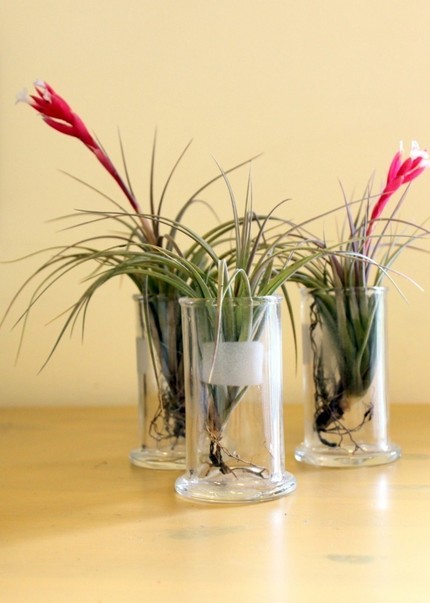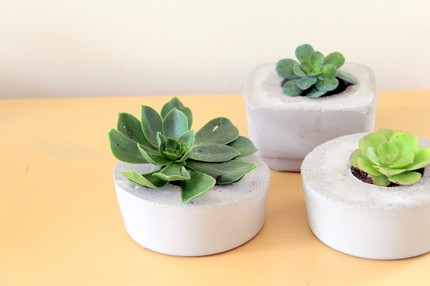 *images via Tortoise loves donkey
I especially love the hanging vase, it's so sweet! By the way hanging a vase is a super-easy DIY project! Recommend you to try it out, there is no way you can fail!
P.S. Don't forget to enter the giveaway!