Today I want to share with you another amazing blogger's home and this time is about the lovely Jaime from Prudent Baby. Not only Jaime has a sweet blog, full of DIY projects and crafting ideas, she's a fabulous designer as she decorated her home by herself and let me tell you I was in awe when I saw the pictures! So neat, organized and what is the most important a sort of DIY home as she completed lots of projects to get that home-y yet stunning look without spending too much $. Please take a look at the pictures, to read about the decorating process, please go here.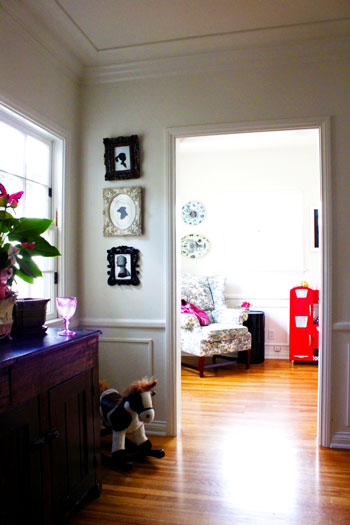 handmade silhouettes of the entire family, including the dog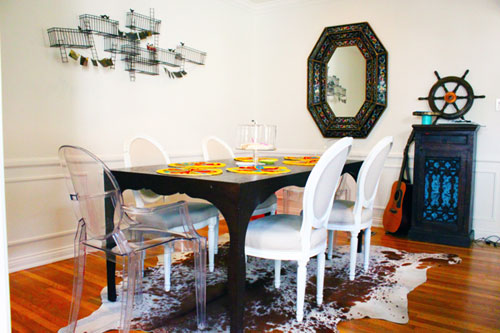 Louis Ghost chairs were found on eBay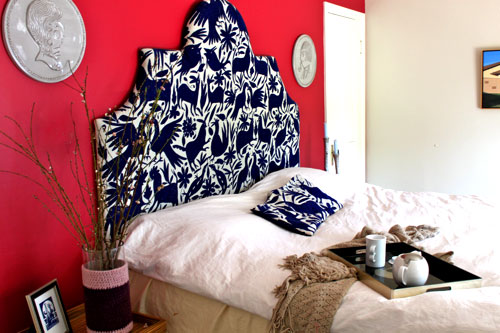 the stunning headboard was whipped up by Jaime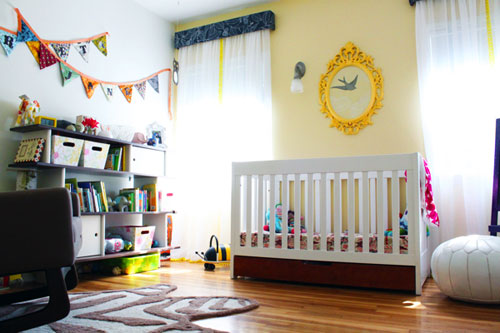 Jaime's daughter, Scarlet nursery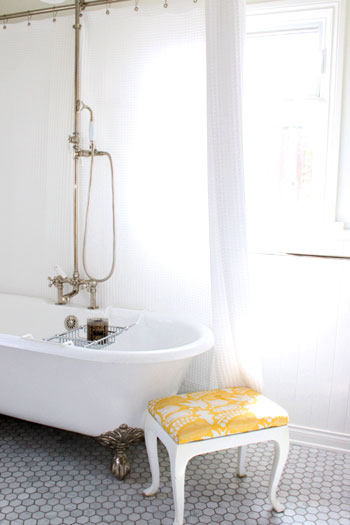 master bathroom. how fab is the DIY yellow stool?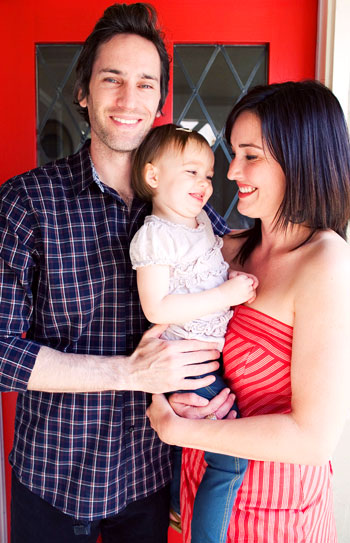 and here are the adorable homeowners: Jaime with her husband and their daughter
Isn't this home pure gorgeousness? I admire Jaime for her DIY projects, that are taking time, but are so worthy! What do you think? Inspired to redo your home?