Perhaps you've seen the beautiful pictures I sometimes post on creamylife and link to an amazing lady Ivy style. She has some gorgeous taste, style and oh well, photography. She's a Frankfurt based freelance decorator, aspiring to work for a real, big company. I came across her home yesterday and couldn't help myself but sigh very loud! It's a peaceful place, decorated mostly with white and earthy browns and I start thinking that maybe these neutrals are the same stunning as the bright colors I always talk about, what do you think? However, here are sneak peeks of Ivy's home: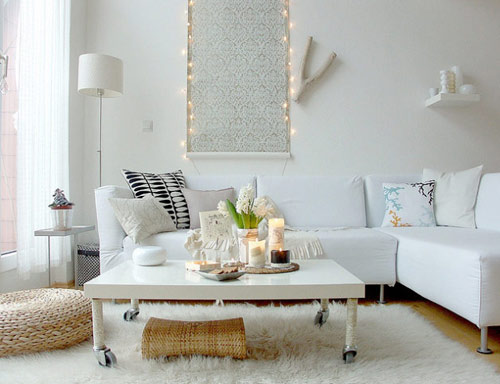 *images via Ivy style
Did you notice the mirror tiles in the dining nook? I adore those! But wait, I adore the entire home! So simple, but so charming!
P.S. Enter my giveaway here!