I don't often see chartreuse used in home decor and although I blogged about it awhile back (here and here) I still find it quite intriguing and modern. Like for example, who'd think chartreuse might look so amazing in a home office? I'm stunned by the richness of this shade against white walls and how well it might complement other bold colors like fuchsia, yellow etc.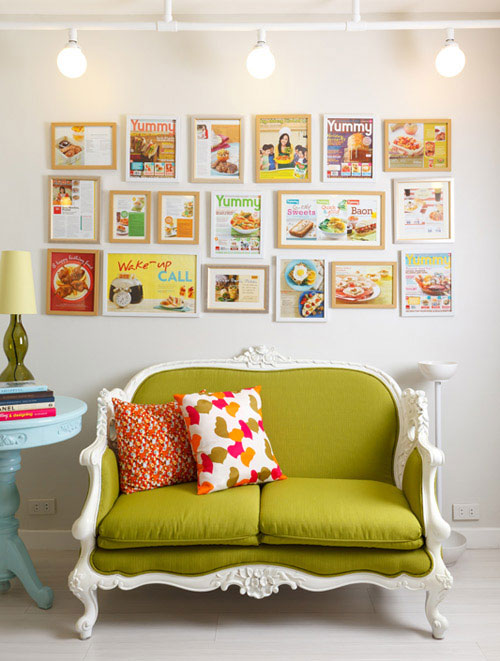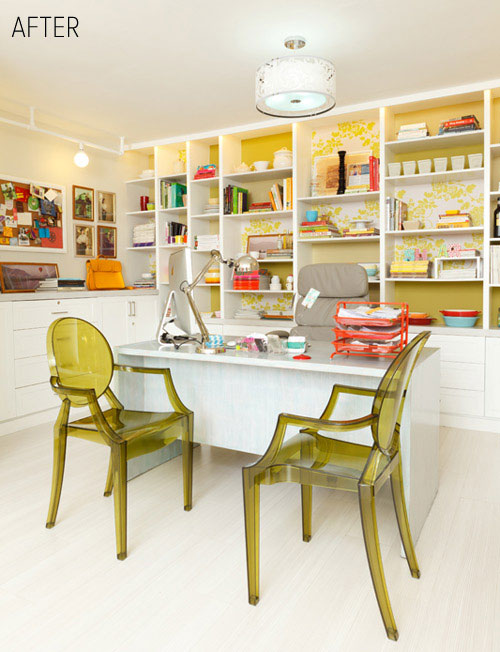 P.S. How fun it is to frame magazine covers and hang them on the wall? Have always thought the idea is brilliant!
P.P.S. Louis ghost chairs in that olive green color? I DIE.