It's finally Friday, friends! But for me it's more than that – it's also Christmas eve today and Christmas celebration tomorrow. Yes, might look to you we're like living on another Planet, but that's how it is – our Christmas is in January (cool kids like me celebrate it on December 25th and January 7th, so all is well).
How did your 2012 start off? Have you put your resolutions on paper yet? I haven't, but I have only two or three, so there's not much need for me to do it.
On another note, the two images below kept popping out all day today so I just couldn't ignore how refreshing the color palette is: navy, white and green – totally gorgeous, feels like a breath of fresh air.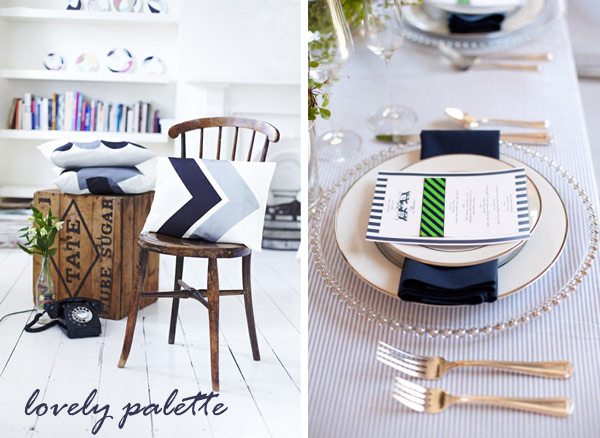 Enjoy the weekend!
*images 1 via decor8, 2 via style me pretty, both found via pinterest