Hello, friends! It's another Monday, another week (another weekend to look forward to) – I hope it started off good for each of you :). Today I'd like to speak about beds (because that's where I'd like to be right now) and to be more precise about canopy beds. I must admit I have mixed feelings about them, I know I adore canopy beds wrapped in light curtains – they're just so flirty and full of romance, but I'm not mad about the modern (or not) canopy beds with four posts only – to me it feels like there is something missing in their design. Nonetheless, I think either of the styles brings some freshness into a bedroom and some unique vibe, so I'd definitely get one for myself :).
And outdoor canopy beds? That's a whole new level and a real haven on Earth: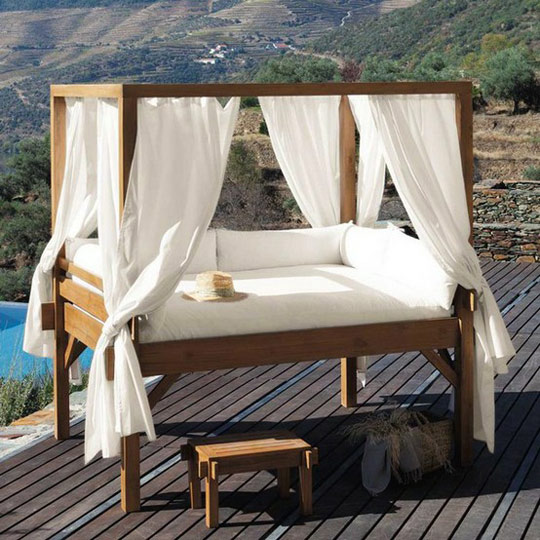 I mean who would resist this bliss?
*images 1, 2, 3, 4, 5