Well, hi again! The baby fever I'm having (you all know about it) is back again! And the reason is a site which I stumbled upon accidentally and I don't regret at all! The site is called All Things G&D and there I saw this gorgeous nursery, which belongs to little cutie-pie Kate, G&D's daughter. I simply love the colors: it's in purple, fuchsia and orange. This sounds so cool, just imagine how does it look!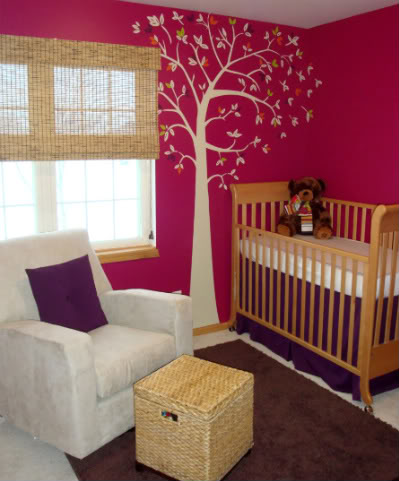 *All pictures – photo courtesy of All things G&D
I told you it looks awesome! Thanks to Dusty for sharing!