It's not a secret that I have a crush on white color and especially white interiors, right? Yesterday, while reading through different blogs I stumbled upon a very white home, decorated with modern style and for me it seemed such a neat and inspiring place, I wanted to move in there right away :). Thanks to Emma of Emma's designblogg for featuring the home of the Danish designer Nina Kejser and and her husband!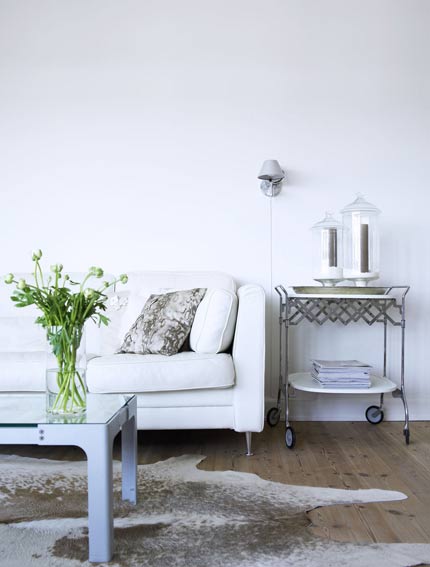 Wooden floor? Do I see a bit of rustic here?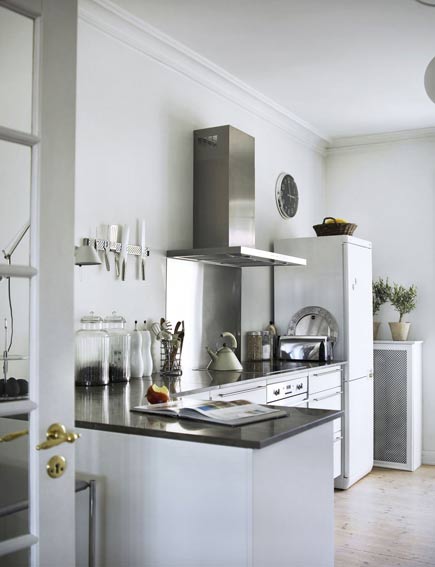 Very modern kitchen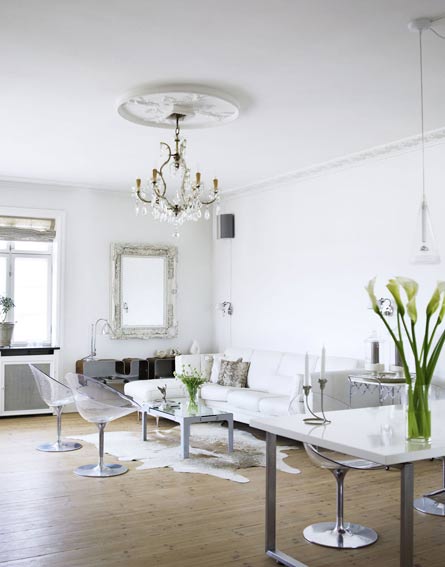 Just notice the look of the mirror, I love it! And the chandelier? It's so fabulous!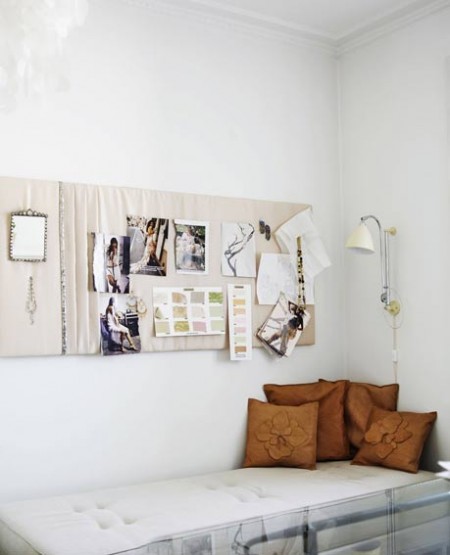 Love how warm those brown pillows look in a white space
The eclectic restroom. Um, have you ever seen curtains in a restroom?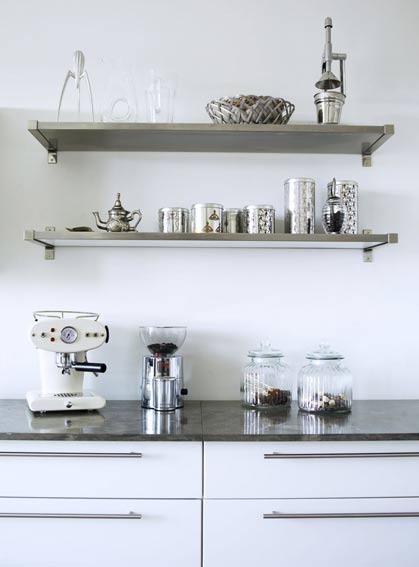 One more look into the kitchen. The silverware here it's stunning, isn't it?
I never asked you before: what do you think about white interiors? To see what Emma thinks, please head to this post on her blog and you'll find out :)