Good morning, my friends! How was your weekend? Oh and yes, happy Monday! A new week ahead and what can we call a  best start other than a home tour featured in the new issue of Lonny Magazine? Amazing people to be seen there, fabulous interiors and actually I don't think I should say more, you know it anyways. So as I said, home tour and today we'll visit the home of the editor in chief of Lonny Mag Michelle Adams, how exciting is this? Using all her creativity and lots of inspirational New York interiors (hello! she's the editor of a design magazine), Michelle is now living in an eco-friendly, sophisticated, but comfy space. Please join me for the home tour: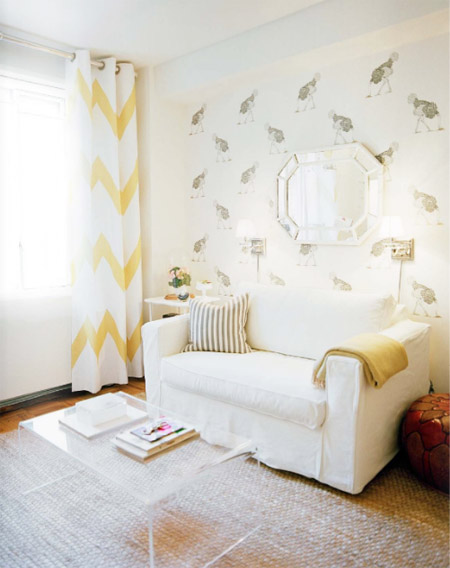 *images via Lonny mag
I'm loving every single detail of this space: those zig zag patterned drapes, the striped chairs, the ostrich wallpaper, that headboard from the bedroom is to die for! This is if to name some things I liked! Such a talented person as Michelle couldn't do worse and she deserves to be admired.
Did you enjoy the home tour? Are there anything you liked?