Anne Hepfer is a very known and popular designer in Toronto, Canada. Anne lives in a 1933 Georgian home, formerly owned by Prime Minister John Turner. She re-designed the home and now every room has its own, different than the others color and each of them says its own story. Having 2 adorable baby twins, Anne manages to keep the warmth and the inviting atmosphere in there and I say that her home is worth a 10!!! Here are the images: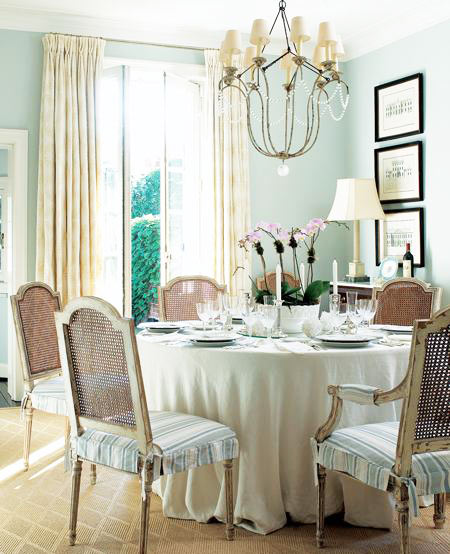 Dining area – the chandelier creates a vintage style while the chairs make this dining room look so cozy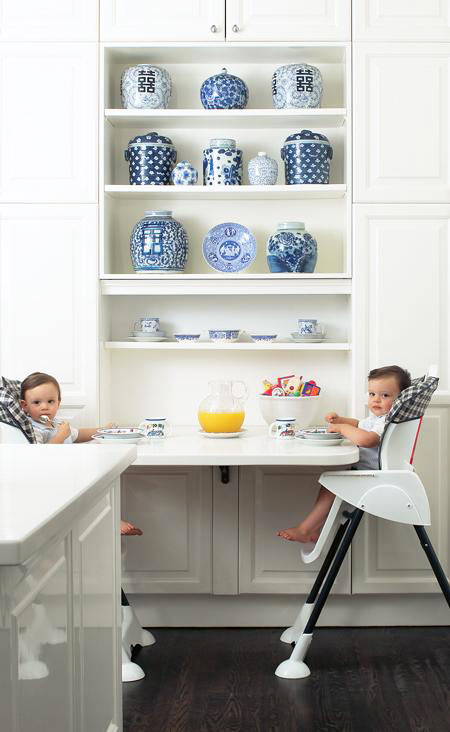 Kitchen – the white and oh so classical cabinets make this space very bright! Love the blue vases here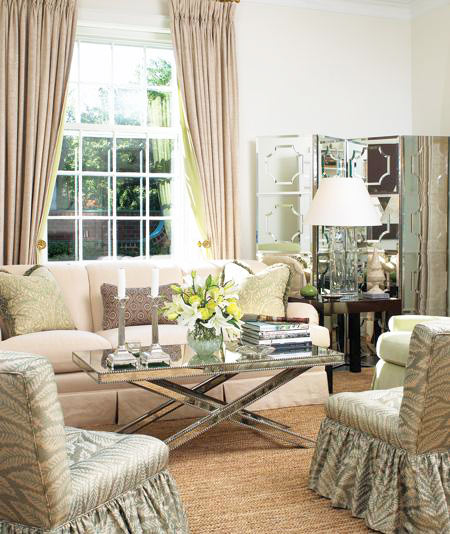 Sitting room – the skirted chairs are inspired by American designer Billy Baldwin. The sofa is of a pale pink. Gorgeous coffee table!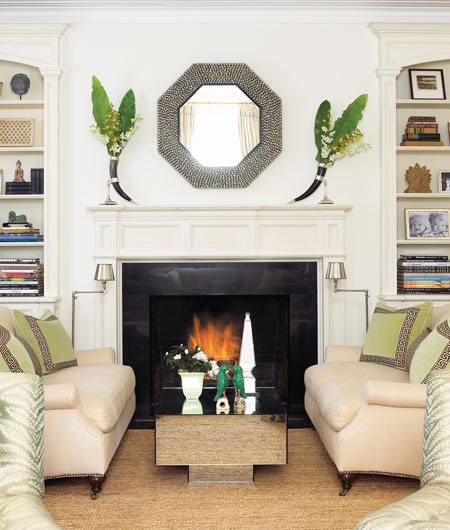 The living room is the perfect proof of the Georgian architecture of the home. The built-in bookcases, the silver lamps and the mirrored coffee table sets a very chic atmosphere in here!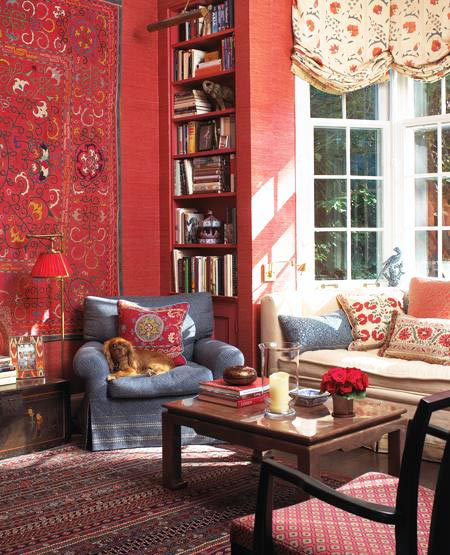 The library decorated with bold colors – this room is so different than the others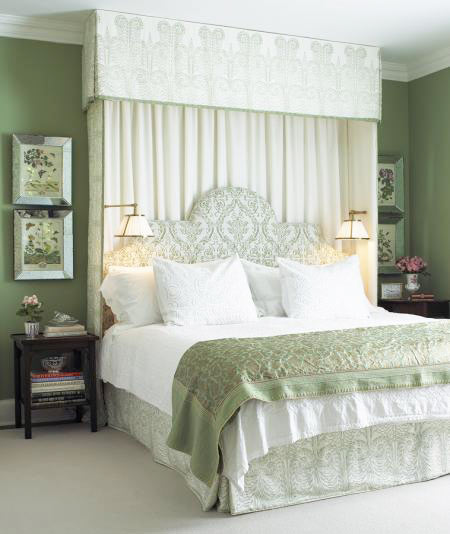 Bedroom – the olive color of the room makes it very calming. The patterned bedding adds a romantic touch to the room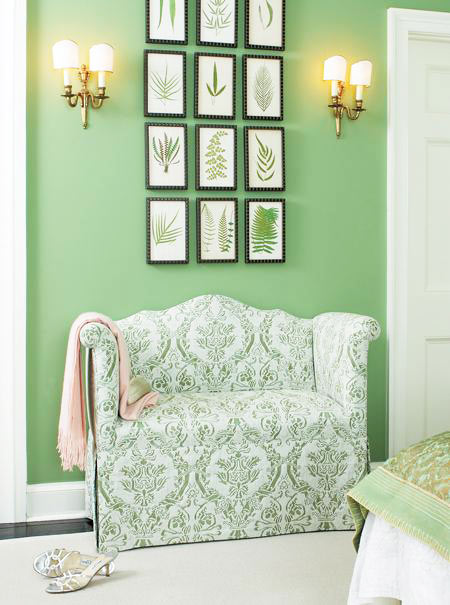 The patterned sofa is a great add to the bed as this pattern is the same as the headboard. The fern prints are 1850's English original gathered from all around the world.
What are your impressions, dears? I say this is gorgeous!!! Such a talented lady!!!