I spotted this makeover on Design*Sponge and I knew it was my childhood dream, I felt so nostalgic for the good old times. Won't say more, please head to Design*Sponge and read everything about the makeover, but I do want to show you the great before & after.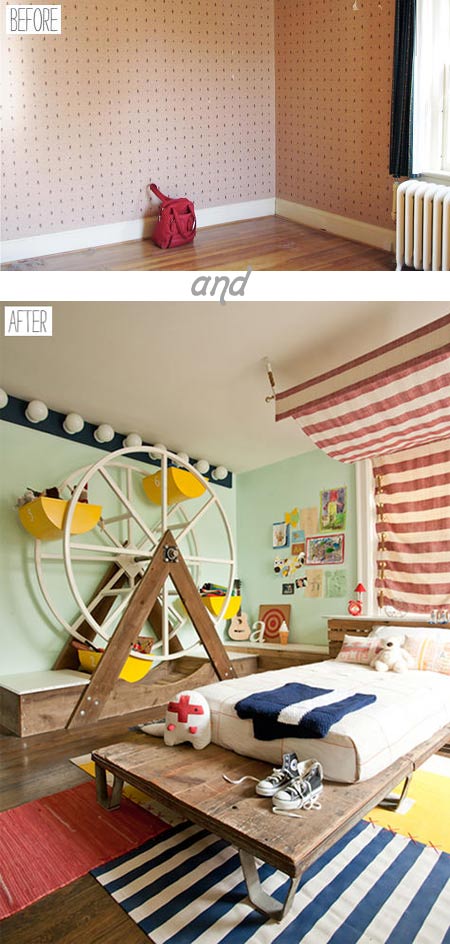 I hope you're having a productive day!
P.S. What do you think about the Circus room?