You maybe heard about Gary Spain from House Beautiful magazine or California Home+Design. He's a San Francisco based interior designer and his work is fabulous! An eclectic, modern style with bright yellows and crispy whites – doesn't this sound attractive? He is combining new & vintage, high & low-end finds, Gary is the kind of person who finds inspiration everywhere, without having lots of troubles in creating a fresh design which will later indulge us. Please take a look: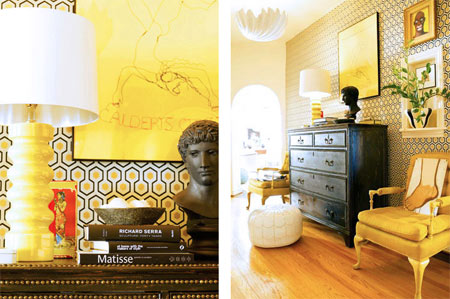 loving the yellow wallpaper, it's so stylish!
I always dreamed of an over sized clock, like the one above. no need to hang it!
this bedroom is dreamy!
*images via Gary Spain
What do you think about these designs? Don't they look so fresh and warming at the same time? I wouldn't mind living in just every space! What about you?