Scandinavian style is the one I'd go with in my home without looking back, it just feels so me. So when I saw this apartment I was amazed. And you might wonder why – at first the space isn't something outstanding or extraordinary, but I felt how peaceful is that apartment. Somebody once said 'comfort over style' (the phrase is under copyright!) and this  apartment is the perfect proof as it may be less stylish than I'd like it to be, but it's definitely comfy and warm and after all, what else do we need for a home?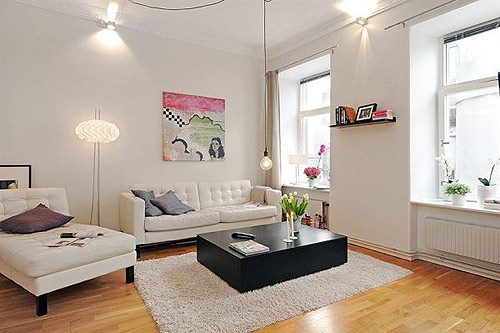 what about framing your favorite magazines' covers? wonderful idea!
*images via Freshome
Just as I said, this apartment's designer took comfort over style and as a result we have here an inviting, calming home which feels as cozy as a home must feel!
What do you think about it? How does this space feel for you, too calming or just right?