I bet I won't surprise anyone with this blog post. If you're in blogland for some time, you were already introduced to the work of the designers behind Urban Grace Interiors. Erika McPherson Powell founded her interior design firm in 2005, welcoming, four years later, Allison Smith – working together on creating a better living for their clients. And as I always say, a talented designer is the one whose work fits perfectly the client's needs, making a house to be a home and that's  the feeling I had when checking Urban Grace Interiors' portfolio – coziness, inviting atmosphere, warmth and a bit of a French country that reminds of the French castles. Classic style, with brown, beige & white domination – that's all about Urban Grace Interiors. Check their entire portfolio here, as well as Erika's inspiring blog, where you'll find work in progress and happy clients :).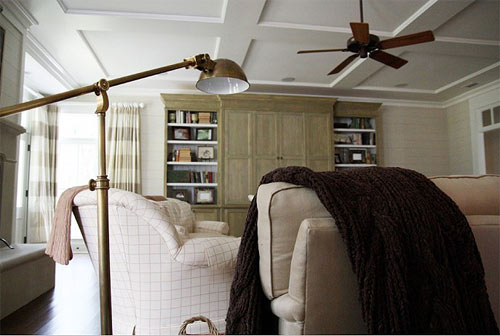 *images via Urban Grace Interiors
Can you feel the French 'smell' in these pictures? A traditional approach to interior design, with that charming touch is what I can only dream about! What about you?
P.S. Speaking of French style, while I'm at it, check creamylife later for a book review :).