Hi everyone! No surprise that the new issue of Lonny Mag is out today and let me tell you this one is a very VERY inspiring, colorful and amazing, might even be a favorite of mine! So, perhaps today you already saw reviews written by other bloggers, but I just needed to say something myself about this new issue as it's mega-inspiring, colorful and so useful! From beautiful home tours to design trends and brands, the new Lonny shined more than ever, so now I'd like to share some favorite pictures, but make sure you check the entire magazine!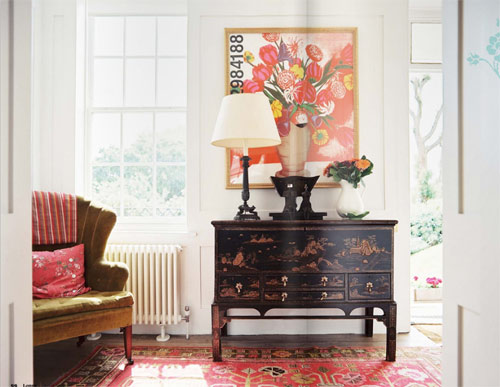 *image via Lonny mag
In other news, check out my guest post over at Crystal's blog, Plush Palate. This is my very first guest post and I was so thrilled when Crystal asked me to write about what summer means to me! Thanks to her and if you'd like to read the post, click here.