Good morning, people and happy Tuesday! From today I'm back to blogging, will be posting regularly, just as before.  Our wedding was fantastic and I can't wait to share with you a picture or two. My family left today and I'm a bit sad, so I thought that some blogging will be the best therapy! I'd like to invite you to a gorgeous home located in Sydney, Australia which belongs to Dana Hughes, interior designer and blogger behind Yellowtrace. Imagine my surprise when a while back Dana contacted me and told me she's actually from Serbia! I then felt unbelievably happy and proud to know such a talent and even more to learn she's from here – I told you Serbians are amazingly creative people! So now, please join me in visiting Dana's home!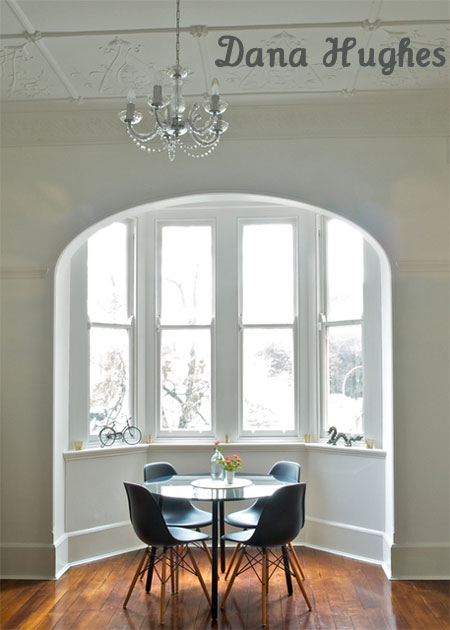 By the way, Dana's home was the nest of the amazing stylist Megan Morton and the above picture (Dana's dining room) is the cover of Megan Morton's book called Homelove – isn't this wonderful?
Books on Serbian on the coffee table – I just love this girl :)
*images via here
I love absolutely everything of this home – its cozy feeling, the warm colors and patterns and what about the rug in the picture with the bike? It's killer, isn't it? I hope you enjoyed the home tour and make sure you visit Dana's blog for daily fabulous inspiration!