Stefan Thurmann is a Hamburg-based photographer who takes some seriously wonderful pictures! Of course his work wouldn't be the same without the brilliant stylists he's working with, but nonetheless his eye catches the beauty of what he's shooting, far beyond what we all see. In Stefan's portfolio you'll see calming, neutral rooms, with cozy blankets and wood all over, as well as some other shoots, more contrasting and stylishly edgy. His work was published in many magazines and without teasing you more, here are few pictures from Stefan's portfolio which appealed to me the most!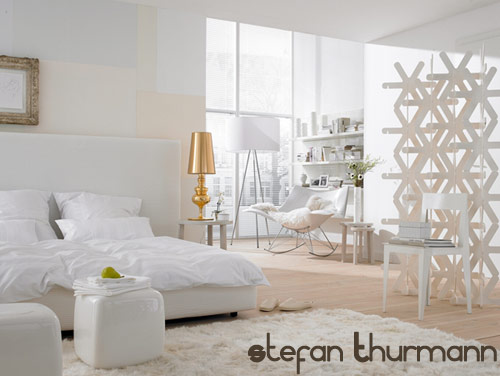 *images via Stefan Thurmann
Aren't these pictures a pure delight for your eyes? I'm especially loving the pastel rooms, they're so soothing! What do you like the most?