Hello everyone! I had through my bookmarks a lovely blog post which I'm gonna share with you right now! It's about the adorable room of Penelope, the sweet girl of Melissa – blogger behind ISLY (I Still Love You). The room is so full of sunshine, with all the popping yellow in there. It literally makes me happy just looking at it and I thought that Penelope's room is definitely worth your attention! For the detailed description of the decorating process, check Melissa's post about it, I'll just share some pictures with you, hoping to bring little sunshine into your day!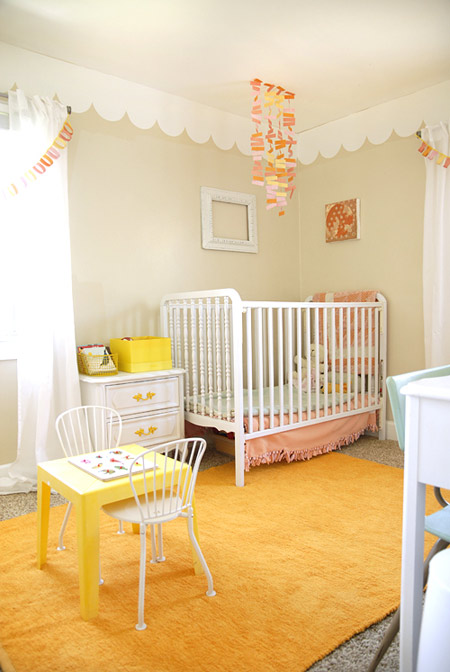 *images via ISLY
Chevron pillow, orange rug, Eames rocker and that lamp on the desk – I'm in love with each and every single detail you see in this room! It indeed shows some sunny atmosphere and I'm very happy to have stumbled upon this post!
What do you think about this room? Are you going to include it in your inspiration files?