I bet you already know about Rue Magazine, you were anxiously expecting its launch, counting down the days until today, right? Well, you were not alone in this and just as you, I couldn't wait for Rue to go live! And it did! Yep, Rue Magazine is out in all its glory! And let me tell you that is truly GRAND! With nearly 300 pages, it has plenty of inspiration for us to indulge ourselves, gorgeous home tours and utterly amazing interior designers, stylists, bloggers and overall wonderful people! The Rue team, Crystal, Anne, Alaina and Caitlin (along some seriously amazing contributors!), did a fantastic job and I'm so proud for being a part of this community and to know them through blog land! I won't say anything else, here are some of my picks and PLEASE check the magazine for more! Believe me you won't be sorry!
One of my favorite part: home tour of Victoria of sfgirlbybay! Swoon! (below)
In the magazine you will also find the home tour of Rue's editor-in-chief, Crystal! Gorgeous! (below is a glimpse at the bedroom)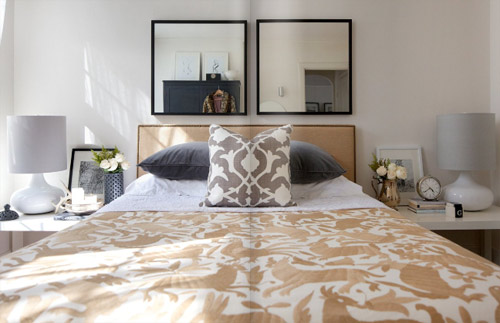 Also if you are in mood for a party, do it Ban.do style with lots of yummy colors and details!
*images via Rue magazine