Happy Friday all! Are you as happy for the weekend as I am?! To wrap up this blogging week, I thought I'll discuss with you a hot topic this season (as seen both in fashion and interior design industries) – leopard print! Have you seen that it's everywhere? Truth being told, I like this pattern more when is used in a subtle way, as accent details in a space rather than when the room is all dressed up in leopard: less leopard print is chic and appealing and stylish, more leopard is vulgar (and this is solely my opinion!). While looking for inspirational pictures, I've seen lots of leopard on chairs whether dining chairs or in the living room and I find this a great idea for creating a charming and sophisticated atmosphere in a room, without making it too overwhelming. However, here are my finds and you just must tell me what do you think about leopard!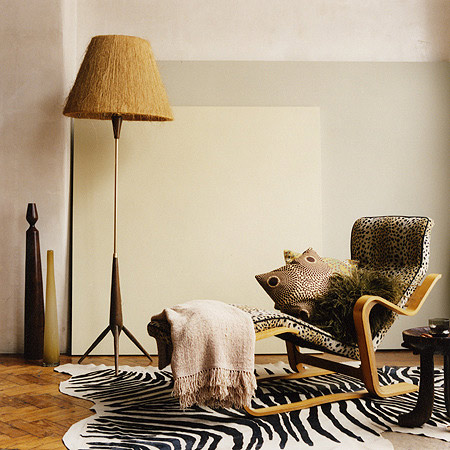 two different animal prints in a room – chic or shit?
ok, maybe here there's a bit more leopard than I'd love to, but still the room doesn't feel too crowded, right?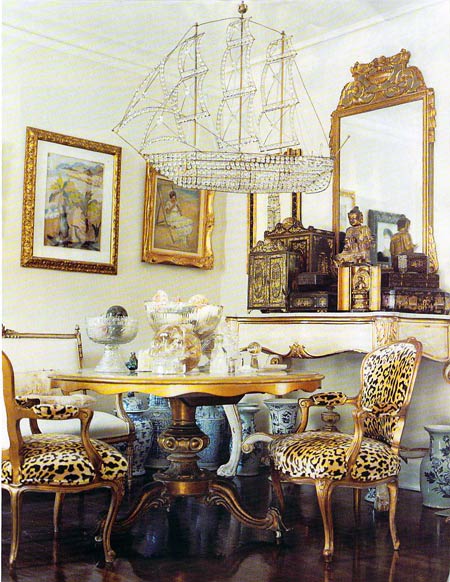 this room is perfection – from the leopard print to the nautical chandelier to these stunning pops of golden!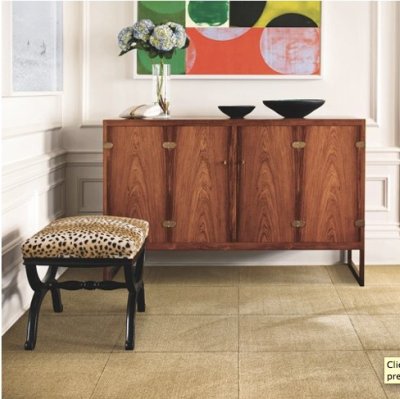 a pretty leopard bench is also a great accent detail!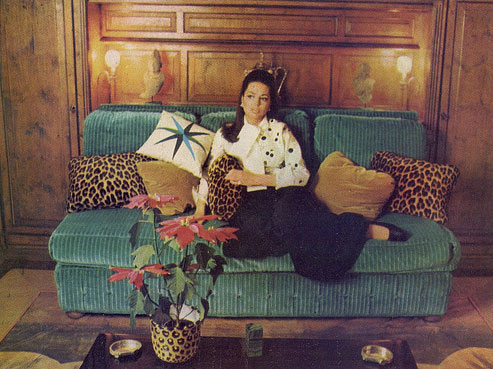 this is a picture of Princess Ira Von Furstenberg dating 1960's! lovely leopard cushions paired with the flower pot (how clever is this?)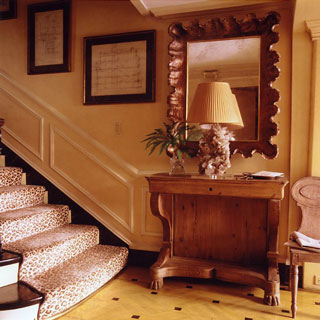 don't know what about you, but I've never seen a leopard patterned runner and I love it! apparently designer Miles Redd knows exactly what is a hot trend :)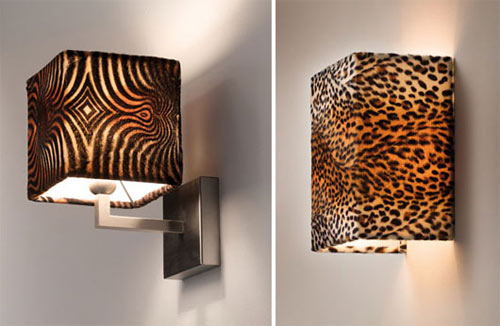 leopard lamp shades – daring? I'd say stunning!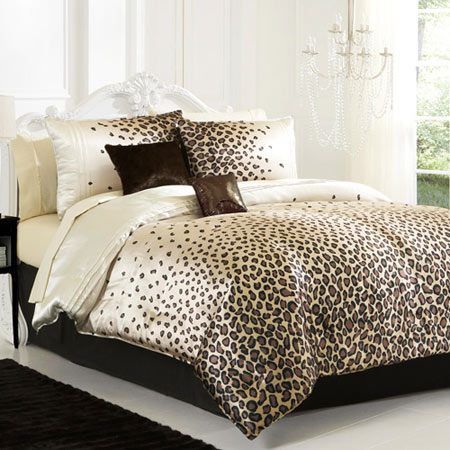 and last, here's a nice way of giving to your bedroom a wild look, a leopard duvet in beige and brown is sure to make a bedroom very modern and stylish!
*image sources: 1, 2, 3, 4, 5, 6, 7, 8, 9
I think I showed you why did I say that leopard print is a hot trend! And don't get me started on its impact in the fashion industry!
Hope you liked this collection of leopard inspired pictures, but let's talk about it a bit! What's your feeling about this print?