I know that the title might be a bit confusing, but you'll understand what I meant. Seems to me that industrial oriented designs will never fade, there'll always be someone who'll dig metal coffee tables and lamps, worn off storage drawers and things like this which are absolutely charming, in my opinion. Even more when you go with vintage thrifted furniture and accessories – that's a bomb of a combination. However, I'm thinking that perhaps a few feminine details won't hurt? Something like a caramel sofa or a cozy blanket. Well, the possibilities are unlimited and it's just up to you how to decorate your home. Here's a picture which inspired me to no end! I bet you'll understand why :)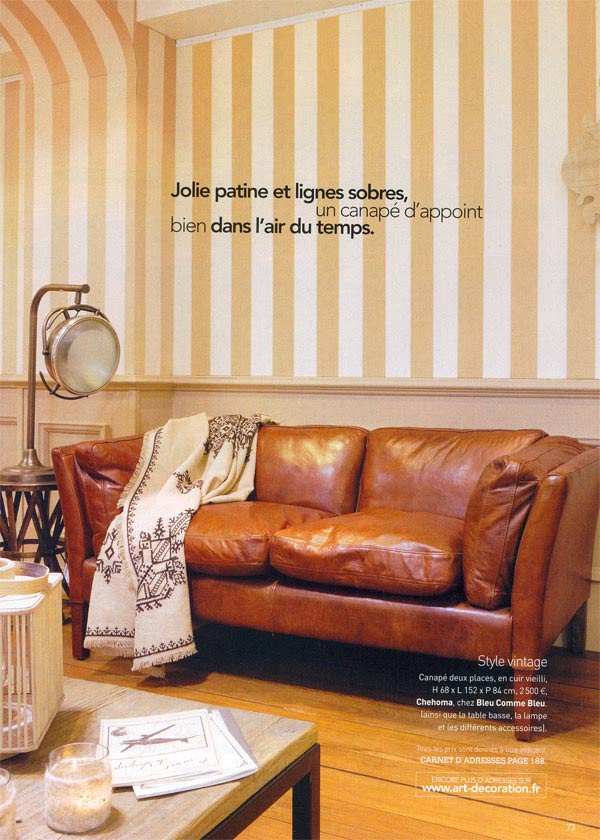 Get the look: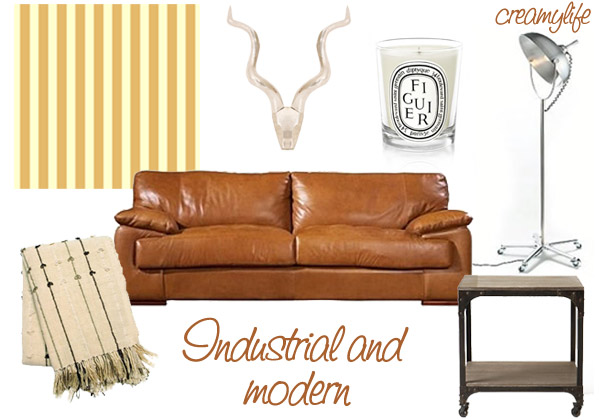 wallpaper, sofa, blanket, antlers, candle, lamp, table
Wouldn't it be fabulous to have such a living room? I'm more and more in love these days with leather sofas in caramel color, there's something indescribably amazing about them, right?
Hope you're enjoying your Wednesday!
*image via Art & Decoration February/March 2010, scanned by Ludmila for creamylife