I must admit, Holly Becker from Decor8 made my day today as I've listened to her podcast for Problogger and she just gave me a wave of inspiration and ideas! It's so great to get to 'know' (through blogland) such talented people. And while listening to Holly and enjoying Decor8, I spotted this! Rosehip pillowcases Etsy store!!! The colors are so crazy good-looking, bright and so much of summer! I thought I just needed to blog about them and show you all those beauties.
I'm sure you'll fall in love immediately!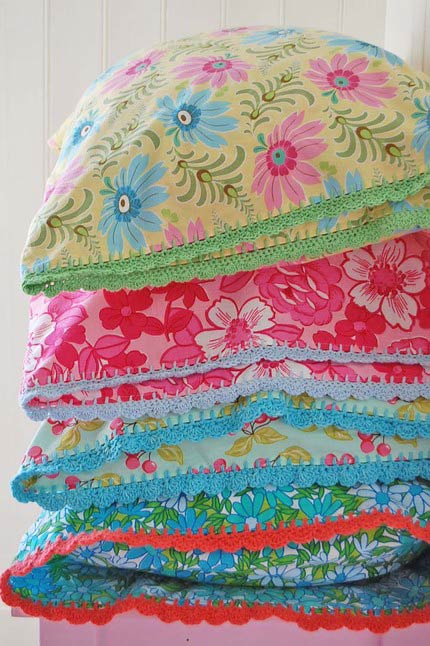 *all images via Rosehip
Of course all this pillowcases were out of stock today and I can definitely understand this. Just look how gorgeous they are! I really can't stop staring at them!
What do you think about them?