Good morning!!! A quick post now as I need to fly away in couple moments! I stumbled upon yesterday on a very very cute rug! It's called "Le Poeme" rug which has printed on it lines from La Cigale et La Fourmi fable by Jean de La Fontaine. Anne of Seeing Design used this rug in her living room and it's so beautiful that I couldn't resist not showing it to you! And if you'd like to purchase one, just visit Ballard Designs and make your choice!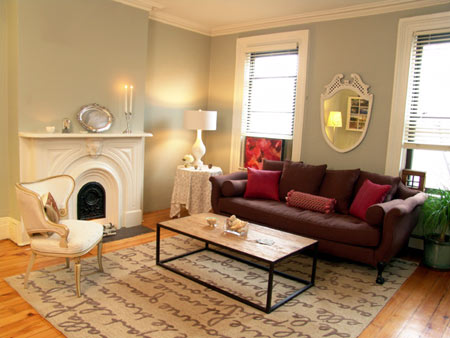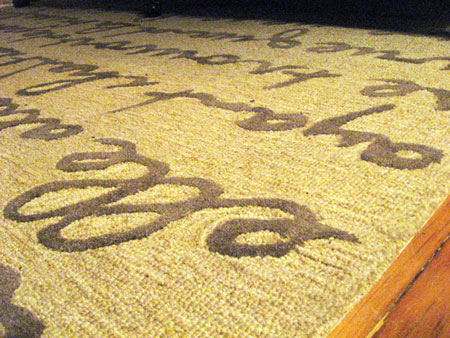 *images via Seeing Design
What do you think about it? I say it looks very comfy, yet stylish! It'd have its place in my wish list!