Hello, lovelies and happy Monday! Although when looking through the window I wouldn't say it's very happy, it's raining, cold and feels like fall! And it's been like this last two days! On the bright side of this day, it's Serbian Monday today, which already became a tradition. My today's favorite find is a wonderful lady who has amazing cutting skills and if I wouldn't know she did it herself, I'd never believe this is possible. So people, please meet Nela from Cut, Nela, cut and that's what she says: " I am a home-staying mom of  an 8 years-old boy and a freelance translator for Spanish language, I am also passionate crafter. While ago I discovered paper cutting and I believe that I found my magical cure for everyday stress. It's a tranquilizer  that brings me back to life and fulfills my need to express myself.". I really hope you'll like what I found for you today, because seriously, Nela's work is very impressing and new to me, which makes me admire her even more! But besides paper cutting, Nela is doing crochet and you should see those sweet things she's creating, they're gorgeous! Thank you, Nela, for sharing your work with us!
P.S. Please visit her blog and Flickr for more eye-candy!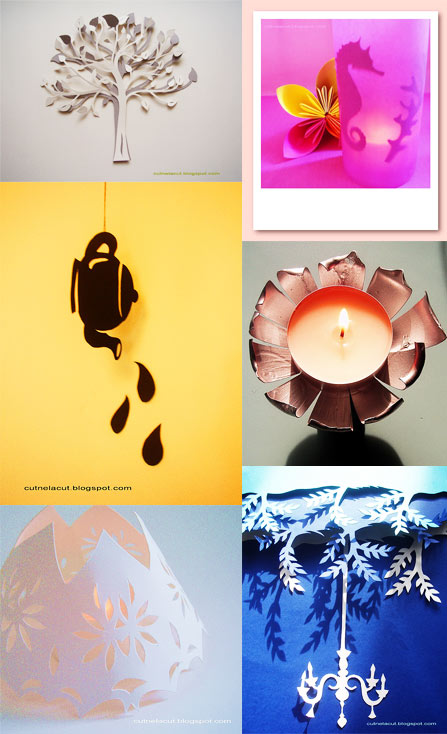 *pictures by Nela
I think paper cutting is one of the most complicated works in crafting – you need to be so so precise! I guess this is a real talent! What do you think, dears?