Hi, everyone! Happy Monday! Last Monday I was totally absent, without posting all day (we all know why), but here I am now, on a rainy Serbian Monday with another Serbian craftsperson.  This time is somebody very VERY special – my mother-in-law, Nina! Not only she's a wonderful person, she is also an avid lover of embroidery. She's doing this every single minute of her free time! Every single! I've never seen before a person loving so much a hobby. Her collection is very impressive, she's embroidering monogrammed letters, pillow cases, kitchen towels, wall art and even a wedding dress (a lovely white wedding dress, with black and silver embroidery she worked on for an exhibition).  I could speak about her works forever, instead please visit her site, NinaMihajlovic.com, to see all her collection, now please take a look at what I highlighted for this post: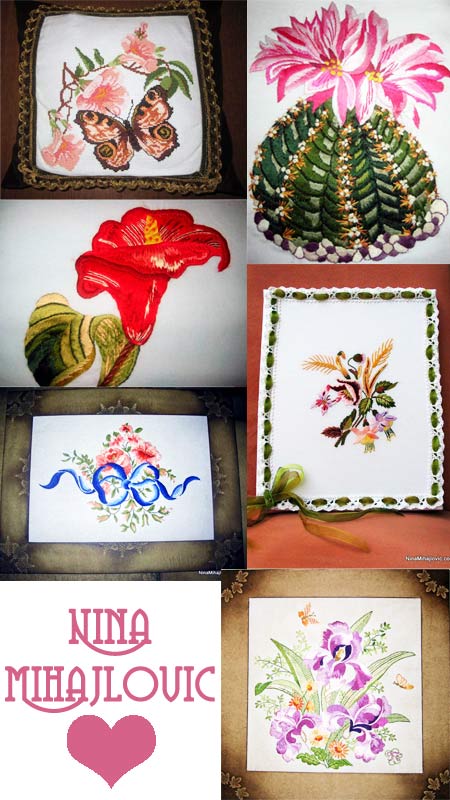 *pictures via NinaMihajlovic.com (taken by my and my husband)
My MIL is doing all these beauties for the love of embroidery, without selling them, sometimes she is embroidering to make up a fabulous gift. After I took these pictures she worked and created a lot more, I'll need to take pictures again and show them to you!
What do you think about Nina's embroideries and her love for doing this?