Happy Friday, my the most beautiful readers! I have prepared a huge, huge surprise for you – the very first GIVEAWAY here on CreamyLife!!! Yay, I'm so excited! Do you remember yesterday's post featuring Krista Keltanen Photography? I am totally in love with it! Well, Krista was so sweet and kind to host this giveaway offering to one lucky reader one of her prints (8×8 size) from her Etsy shop! That's right, you have the freedom to choose the print that you love the most! I'm so jealous! I wouldn't mind entering this giveaway too :), but I won't!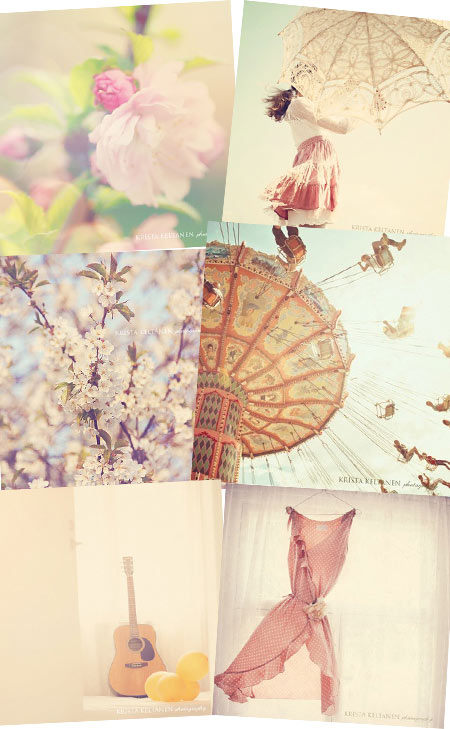 HOW TO ENTER:
1. Visit Krista's Etsy shop and choose the print you'd love to own if you are the winner, come back and leave a comment letting me know which one you chose and why you liked it so much.
2. For a bonus entry, follow CreamyLife on Twitter (click here); become a fan of both Krista Keltanen Photography and CreamyLife on Facebook, then let me know by leaving a comment on CreamyLife wall; tweet (mentioning @creamylife, so I can track you), blog or post on your Facebook about this giveaway.
Be sure to leave your regular entry comment plus a second comment with the link to your post or your tweet.
Please, make sure you leave your email address, so I can contact you if you are the winner.
The giveaway will close on June, 25th! The winner will be chosen randomly and will be announced on June, 26th. Good luck to all!!! And thanks to Krista for hosting the giveaway! xoxo