Happy Friday everyone! I have something seriously cute for you, so make sure you don't get a cuteness overload. I bookmarked this Etsy shop long time ago, but how it usually happens it was just waiting patiently for me to bring it up. And oh my, so happy I came across it now! Please enter Sarah & Bendrix Etsy shop – a place which will make your heart dance after seeing other sweet hearts. London based Veronika, the lady behind the shop, is designing the most wonderful hearts I've seen in a while, framing them afterward and oh how beautiful are those hearts, I melted! They're simple yet superb and I couldn't help myself but show them to you! Enjoy!
P.S. Visit Veronika's site, blog & Etsy shop, you won't regret!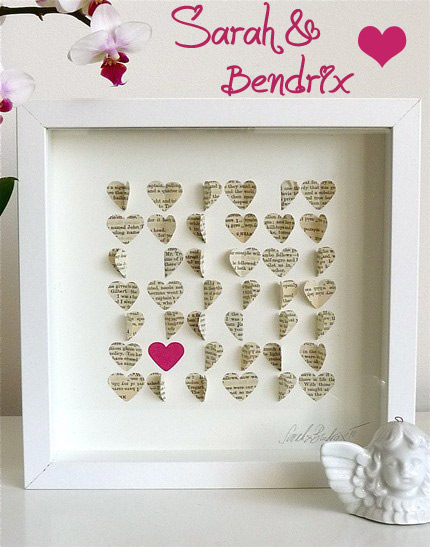 *images via Sarah & Bendrix
What did I tell you? Aren't they adorable? Altogether these framed hearts would make for a fabulous wall art! Oh how much I love them all! What about you?