You know how I love Pinterest, don't you? It's so full of eye-candy I never dreamed seeing, so many stunning pictures that make me happy! Just like it happened when I came across the below picture – it's breathtaking, gorgeous and so above all you've seen so far.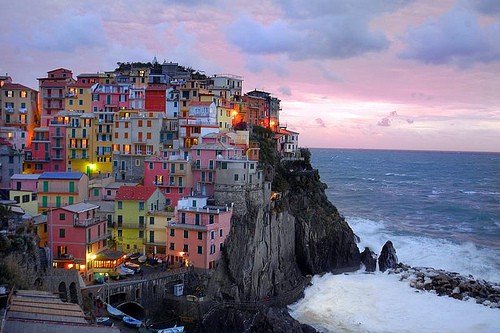 The only thing I know about this picture is that this place it's in Italy and I so want to go there! The colors and the shape of this coast are amazing and yes, this is a DREAMY place!
UPDATE: Christine was so kind to tell us that this extraordinary place is Riomaggiore in the Cinque Terre. Thank you, Christine!
Hope your Monday is going well! xo