Good morning, my dears! Welcome to another week and to a Serbian Monday here on creamylife. I know for some time I skipped  bringing the weekly slice of Serbian design to you, but I'm back now, regularly keeping to indulge your mind with beautiful creations made by Serbian artists. Today I have to share with you the wonderful work of a sweet young lady who simply adores creating accessories! No, she didn't study art or so, she is just enamored with everything handmade and loves to bring joy to her loyal clients. Enter Jelena, the gorgeous artist behind Love Leyla shop and blog. And because we both love creamylife readers so much, Jelena found time to write a few words about herself and her talent.
"My name is Jelena Glisic and I stand behind LoveLeyla website and brand. I am still a student of Faculty of Traffic and Transport Engineering, Department of Telecommunication Traffic and Networks. Surprising, ha? :)
I started making jewelry 5 years ago and I was very much into beads. Today I use so many different materials when creating new pieces.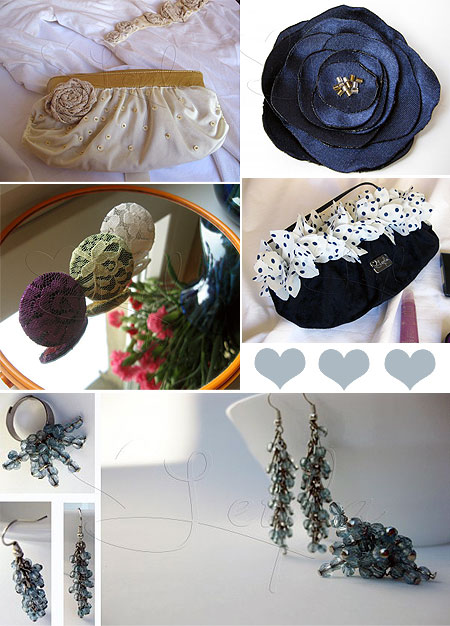 And today it's not only jewelry. I make hair accessories, belts, some bridal accessories and I also do some knitting and wool felting. I simply loooove to create, so there's no material that I wouldn't give a try :)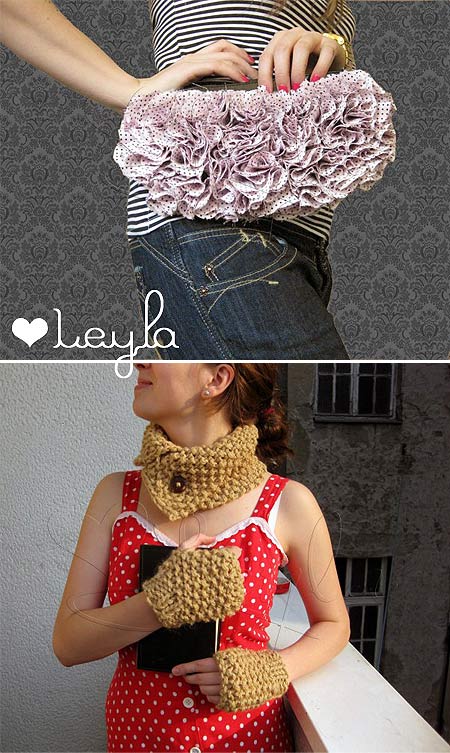 I always feel inspired, but often I can not find enough time. About my future plans: graduating, learning new techniques, continuous crafting, blogging and surfing and one day my own little shop. I don't ask too much, do I?"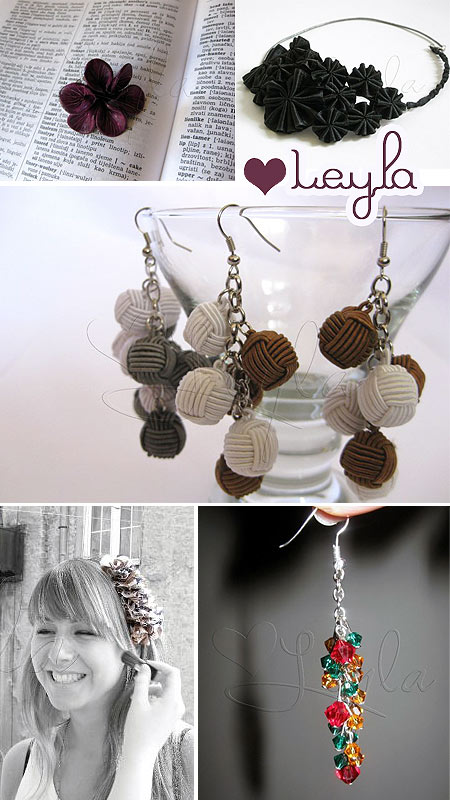 *images via LoveLeyla
Of course Jelena doesn't ask too much! Her balance of inspiration and good taste makes it self-understood, so I truly am wishing her getting to have a pretty shop, where she'll be all on her own (with her love for handmade, of course). Now let me say some words myself: starting Serbian Made category was the best idea I've had in a while as I get to know So many amazing Serbian people, who not only are kind to share their work with creamylife readers, but maximally enjoy creating art, which is a delight for our eyes, isn't it? I met Jelena through Twitter and am truly honored to know her – being young and having goals and persistence to achieve those goals is something worth admiration, don't you think? Well, I'd like to thank Jelena for agreeing to join my Serbian Made category and I hope you all liked her work as much as I did!