Happy Monday! How was your weekend? As you can see, this weekend creamylife got a redesign and I'd LOVE to know what do you think about it! In other news, today's Serbian made feature is a gentleman (for the first time!) and he's an independent painter with a big talent and a creative sense of beauty. I came across his work last week and that same instant I knew he must be on creamylife, joining in for a Serbian Monday treat. While looking through the portfolio of the artist, Dragan Ilic aka Di Vogo, I was amazed by the astonishing work – paintings which show off a woman's beauty, splashes of color and daring feelings and let me be straight, if before I've never fallen for paintings, now this changed and I started noticing the immense beauty of a well done painting. Take a look at Dragan's work: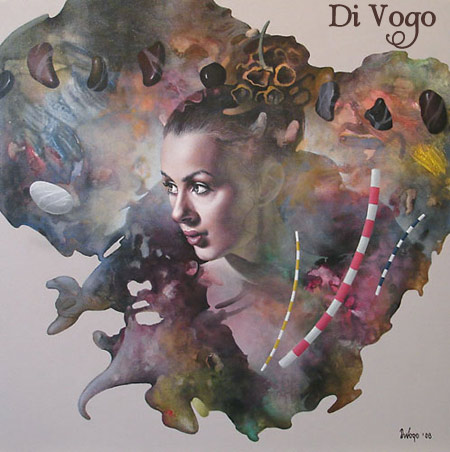 *images via Di Vogo
One thing which amazed me was all the models from the paintings, they all have an extraordinary beauty and charm! And guess what, one of these paintings would definitely find its spot in my home, it would bring such an artistic touch to a space!
What do you think about Di Vogo's paintings?