Good Monday morning all! I hope you enjoyed your weekend (and you still enjoy it, my readers who celebrate Labor day!) and today I'm bringing to you the lovely work of a very creative lady, Alena Goran! Alena is making the cutest greeting cards I've ever seen – everything is handmade with love! She was kind enough to prepare a story for me and you, so here's what she says:
"In particular I appreciate art, nature, photography and beautiful handmade things. For some time I had a desire to start to create decorative greeting cards, probably because of my need to give others something beautiful as a gesture from the heart. These are decorative cards that can later be used as decoration. We choose a card according to its appearance that carries a particular message which is something that is sincere and from the soul. Nowadays it is much less common and rare. I hope that with these cards I will inspire others to go back to times when messages were hand written and carried a personal touch. More romantic and sweeter (even perfumed :-)) than today's e-mailing.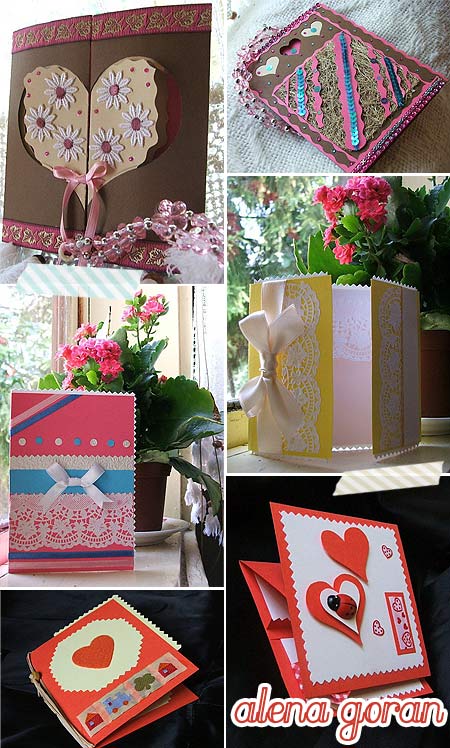 What impresses me is that at the beginning when I go about creating, I know the form of the card, but I never know the outcome. That comes as a surprise even for me. That is how imagination works. The inspiration I have is from people to whom I am grateful for many things, and who motivate, make me happy and make me feel honored – these are people with a developed taste who like my work and give me support. So, I plan to seriously continue to work, all according to my abilities. Now I can freely say: "Welcome to my magical world of imagination :-)".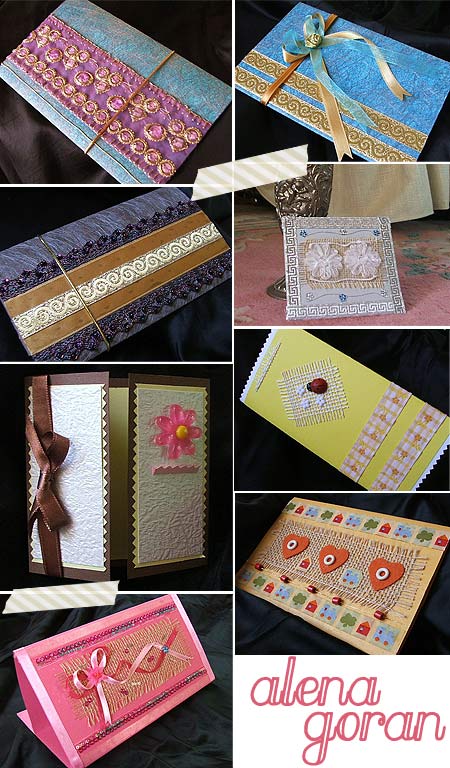 These cards are indeed very unique and will definitely bring much joy to the recipient! The best of all is that these cards can serve you well for so many different occasions such as birthdays, important dates in your life and they will even be wonderful thank you notes! I'm in love with all the colors and materials used and I couldn't be happier to have Alena here with us today! Thank you, Alena!
What do you, guys, think? Aren't these cards simply adorable?