Yesterday we had a party at our apartment. All our friends gathered together to celebrate my husband's birthday, 2 months since we got married, my husband's university graduation and just to have some fun. When me and my husband started to think what we'll serve at the party, we were confused a little, I think you agree that it's hard to satisfy 30 persons at a time :). So we decided to make some sandwiches, because it's impossible not to like them and we wouldn't need so much time to make them. Yesterday we bought everything we needed and using our imagination we made like 200 (!) different sandwiches in 2 hours. Impressive, huh? It's needless to say that our guests were astonished with our hard work and everybody enjoyed our masterpiece! Of course I should say "thank you" to my husband for helping me, I wouldn't manage to finish  them on time by myself!
So, here are our artworks: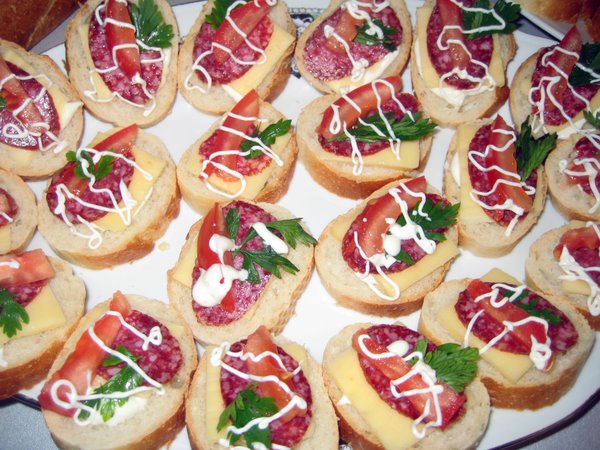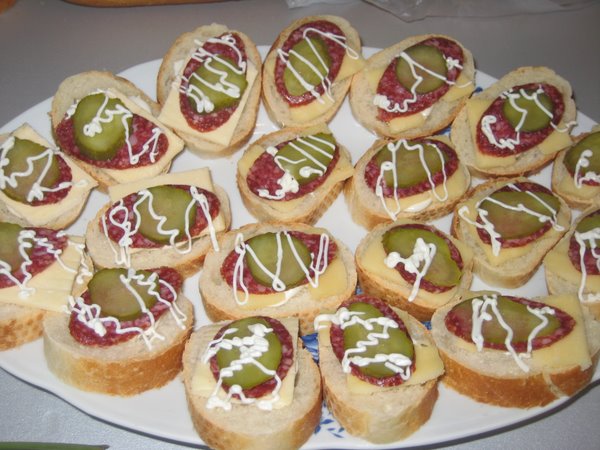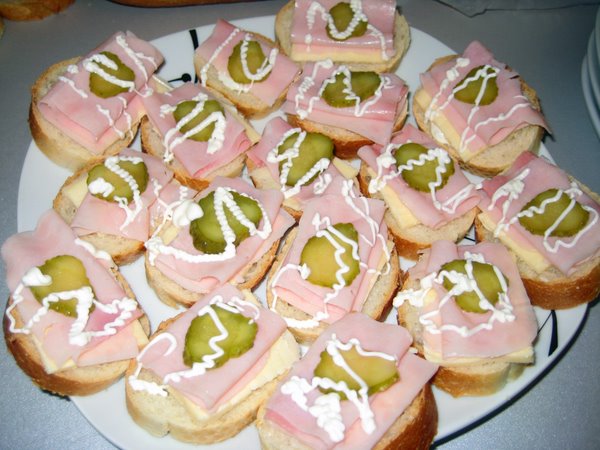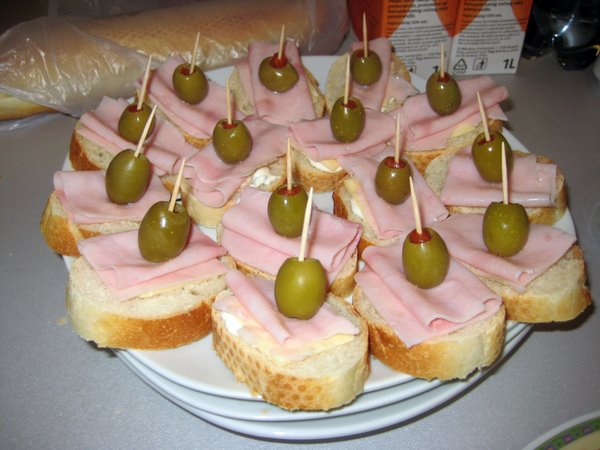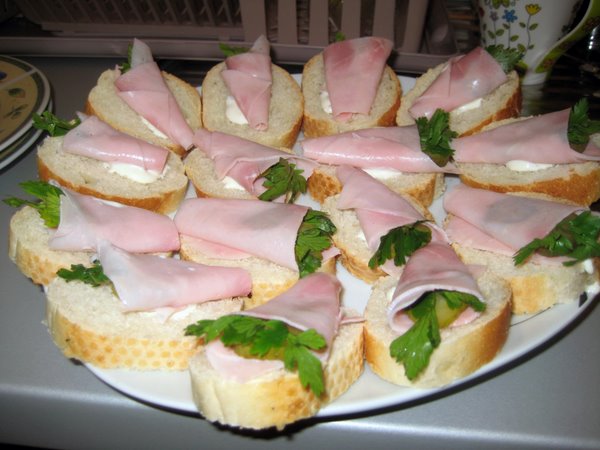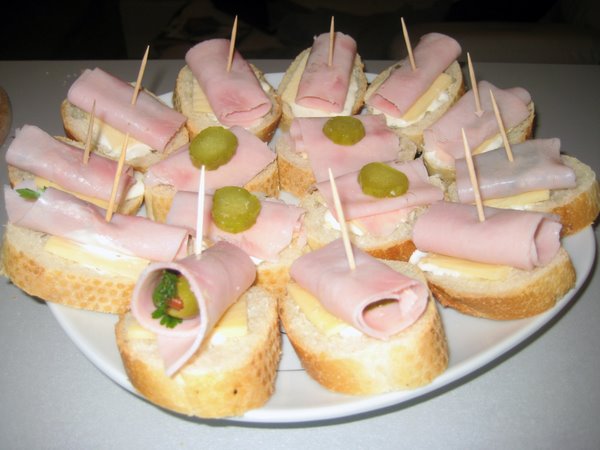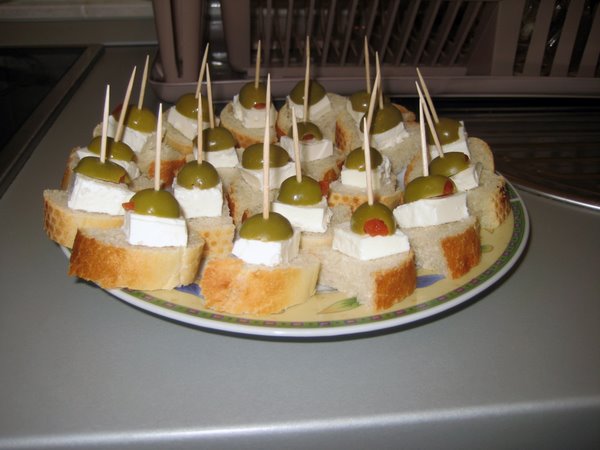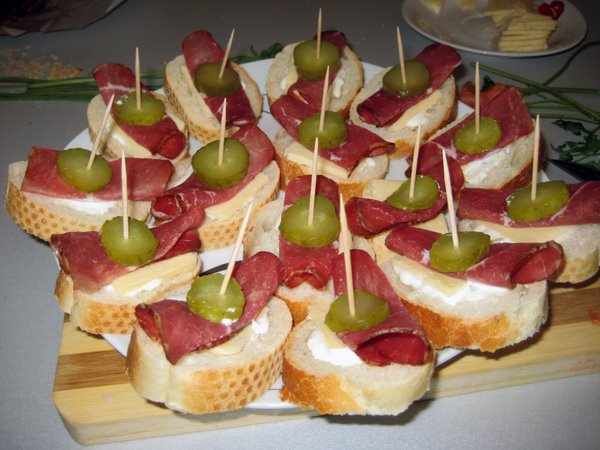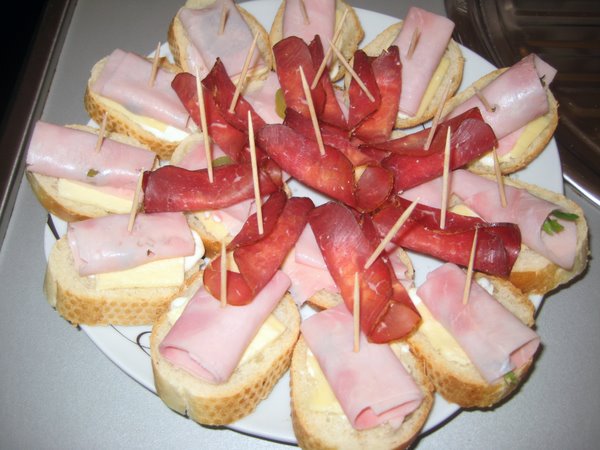 All of them were just delicious!!! And I hope you enjoyed them too!!!