I want to share with you now some pictures of a magical wedding and hope you'll like it. A very darling friend of mine got married short time ago and although I couldn't attend her wedding (sadly!) I shared her happiness through the pictures that were taken and let me tell you one thing: if you want to see an adorable princess with an utterly happy face then please relax and take a look at these pictures! Thanks so much to Ana for sharing with all of us these beautiful moments of her life! Nothing left than just to wish her a happy marriage ever after!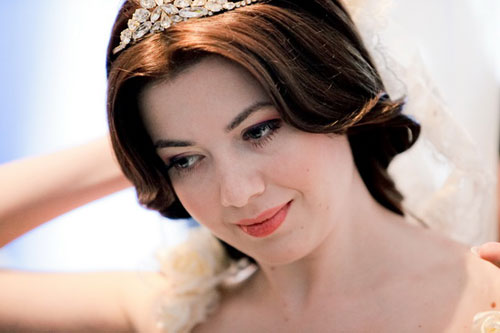 *sorry, I don't know who took these amazing pictures. As soon as I find out, will credit them.
A classic styled wedding, filled with joy and laughter – isn't this just fabulous? Look how in love they are! Adorable!