Hi, friends! Hope your week started good! I'm not feeling *so* good today (blame the rainy, cold weather ha!), but I wanted to share with you an Etsy shop I stumbled upon few hours ago. I'm talking about Dottie Angel, a wonderful lady in love with vintage and crafting! So if you love vintage as I do, head to her blog or Etsy shop or Flickr to get your dose of beautiful vintage and handmade stuff!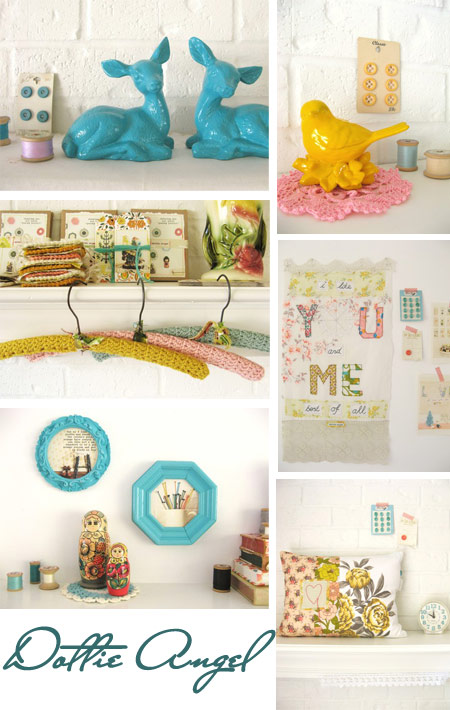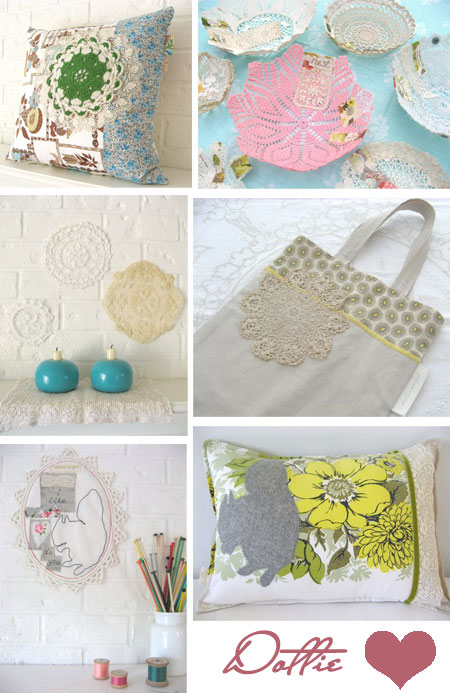 *images via Dottie Angel Etsy shop
You can find at Dottie Angel shop absolutely everything: frocks,  totes, aprons as well as pillows, garlands, cards and more and they're all handmade and smell like vintage. Sounds fabulous! You should better see what I'm talking about now!
Don't forget to tell me your impressions! xoxo