If you've been reading this blog for a while, you already know that I have a major crush on all things vintage – from furniture to books to paintings and so on. That being said, I figured I didn't post long time about my obsession, so now I'm just ready to spread some vintage love here. Good thing Etsy is always here to help. Well, actually I got help from a particular shop on Etsy called Post road vintage. Seeing the pretty vintage jars, rustic hooks and adorable milk bottles made me gasp and a feeling of excitement embraced me. Does it happen to you when you're so excited to see something that you almost can breathe and actually you can hardly focus to see it?! Well, it happens to me quite often. Here are my picks, visit the shop to see more.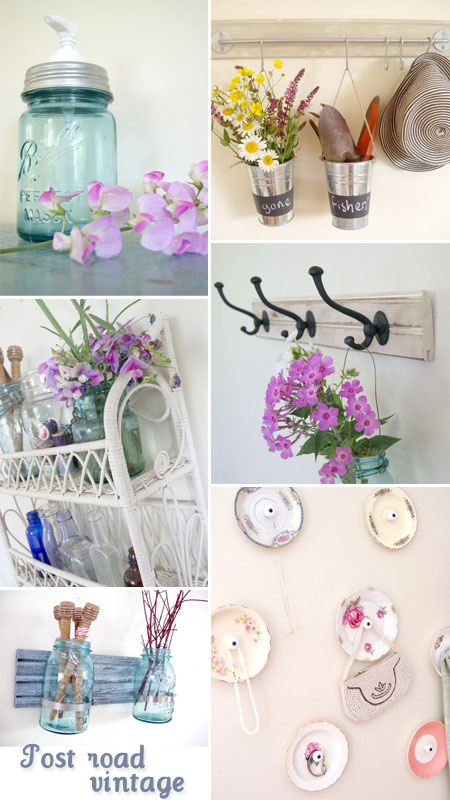 *images via Post road vintage
Don't you think that vintage style is such a heart-warming thing, making everything feel so home-y? I'm simply in love!
What about you, do you love vintage?