Hi again! I know, Everyday fabulous category was sort of abandoned for awhile, but please, don't get mad! I'm here now to share with you another stunning, fantastic picture and well, let's discuss it a bit!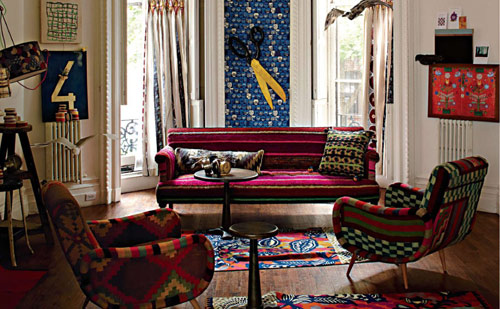 *Anthropologie
This screams fall to me! The patterns and color palette are definitely inspired by fall and I'm smitten by the variety of the mentioned patterns! However, this image has some boho touches, ethnic feeling and an eclectic air dominating in there, right? How lovely are those over-sized scissors on the wall? Such a great idea for decorating!
So as I said, let's discuss the picture! Now it's your turn to tell me what do you think about it!