I'm mesmerized by how well the combination of pink and neon yellow works both in home decor and fashion! I mean not that I'm surprised, fashion-wise this is a match made in heaven, but who knew that these two modern and so bright colors will perfectly blend in interior design? This post pretty much proved it to me a while back though – let's just say it struck me harder today :). I'm in love with unexpected color combos and at this point neon yellow and pink is on top of my favorites. What's your fave color combo at the moment?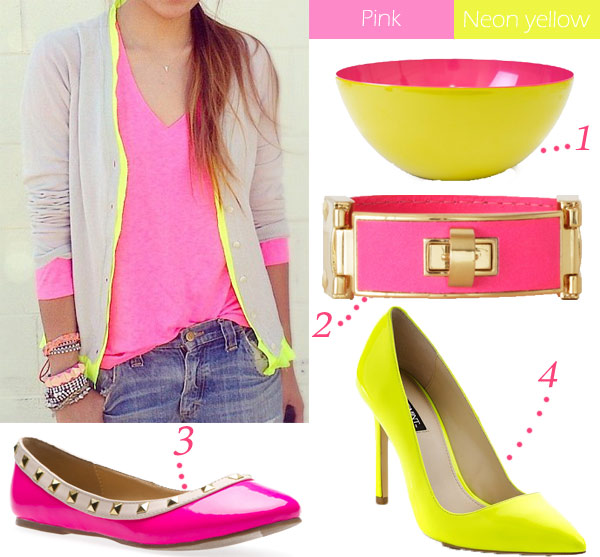 The pumps are gorgeous too, but check how insanely good-looking is that Jonathan Adler serving bowl? Don't think it can get any better. Or it can – neon yellow bed and a hot pink bedding? Pretty awesome: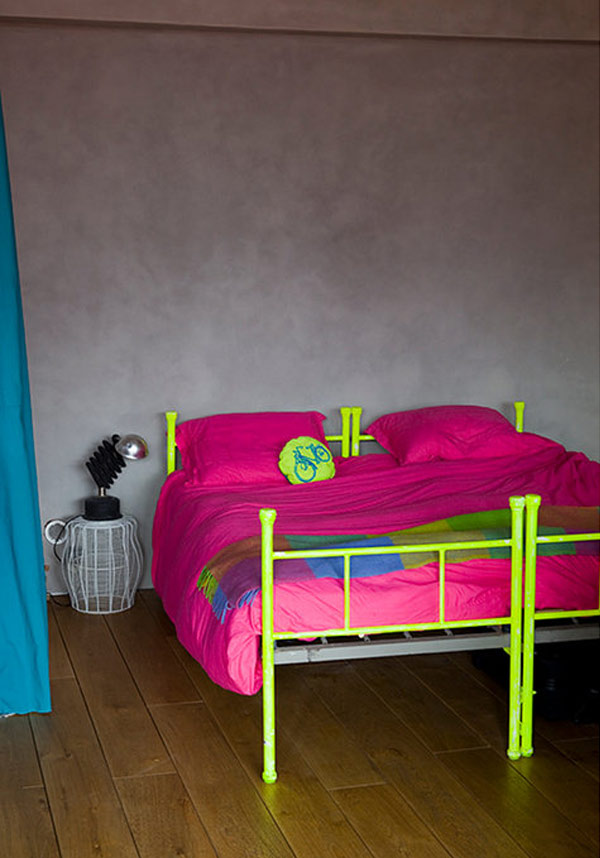 I'm sold, now just to convince the husband about how cool would we be if we paint our room in pink and add punches of neon yellow :). I better forget about it.