Let's talk fashion today, shall we? Since I'm 18 weeks pregnant now, the husband and I decided it's the perfect time to plan a summer getaway or the so called babymoon (pre-baby vacation). So we were thinking that instead of going to the beach we'll go urban this time, meaning we'll choose a few European countries to visit and we'll just walk and walk, seeing new cultures, new people, new places. I'm so excited and cannot wait (although we still didn't decide where exactly are we going). So obviously, the first thing I thought about was what outfits I'll wear while wandering around, but I'm pretty sure my outfits will sum up to two combinations – check them out: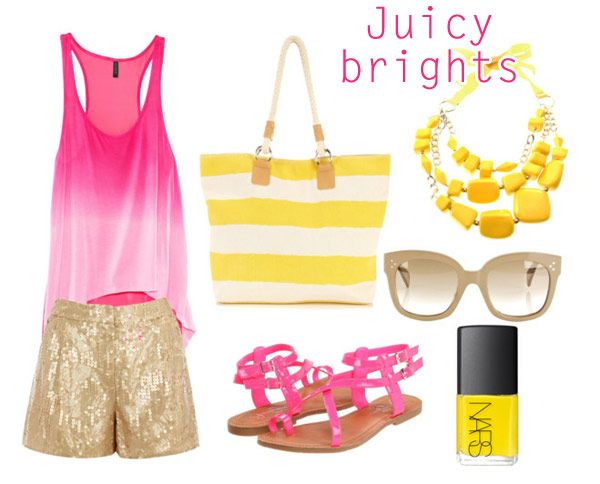 Shorts, a cute top and sandals – what can be more perfect for long walks under the hot summer sun? All spiced up with a neon nail polish and some jewelry that pops out right away – bliss!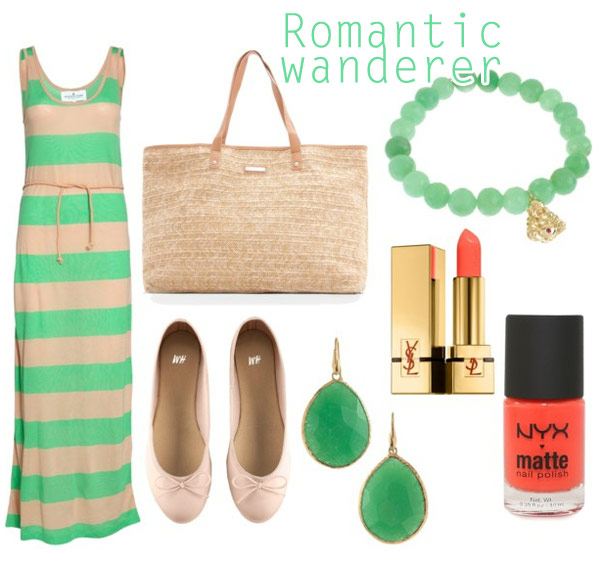 I think this outfit is my favorite as I'm loving the look of a maxi dress on a pregnant woman – it just feels so feminine :). The unexpected detail in this outfit is the bright polish and the lipstick – must find the perfect coral lipstick asap!
Well, that's it – the ultimate summer outfits that rock my world this season are pretty simple yet not boring – I'm a firm believer that less is more :). Plus I'll need a lot of comfy clothing, hence the lack of heels and I'm totally ok with that!
Do you imagine your vacation without one pair of heels?!
*outfit 1, 2