Welcome to creamylife! My name is Ludmila, I'm the founder and editor of this blog.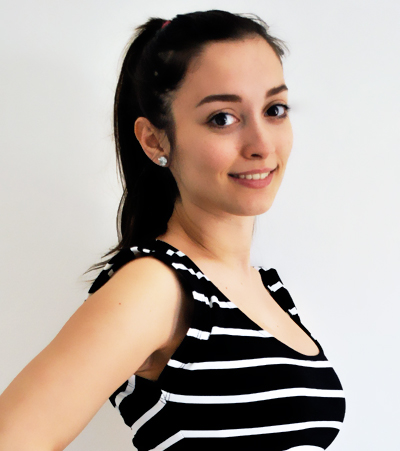 I moved to Belgrade, Serbia in August 2009 and soon afterward I started to write this blog. Most of the bloggers start writing as a result of the need to storage somewhere their inspiration, ideas and beautiful images. I'll be straight to you, I started a blog to make my days more productive. I also needed to share my inspiration, I just didn't know about it. Few months later, in January I felt what is my true weakness and that is interior design, decoration, colors and sense of beauty. That's exactly when I made the decision to change my content and my blog design. Now I say that creamylife has two birthdays: one in October, when I first started writing here and second in January, when I actually felt my blog and what should creamylife be about. This is such a delightful work – to put down everything that crosses my mind and makes me happy: creative ideas, beautiful interiors, art and graphic design, photography and much more! I'm updating creamylife every day, so every day you will find here new posts, new ideas and new inspiration!
I was also a proud contributing author on Enterijer – Serbian site, which is more a guide for those people who embrace the art of designing and decorating. I had a column, Color Inspiration, where I was writing about the beauty and functionality of colors, and my goal was to help people decide what shades from the color range will work the best for their space, making it a home.
Currently I'm a columnist on the newly launched lifestyle online magazine Wannabe Magazine curated by a young team of Serbian people, who share their love for fashion, design, beauty and style with everybody.
My dreams are big and so are my plans! To see what I'm up to, stop by every day. I assure you, you don't want to miss the bunch of design tips, trends as well as wonderful photographers, designers and artists I have prepared for you!
Thank you so much for visiting creamylife!
xoxo, Ludmila