There is something so neat about symmetry in interior design. Clean look, balance when it comes to details – this just screams modern and look-but-don't-touch kind of feeling. While I do love a bit crazier and artsy style for a room, sometimes symmetry feels just right, it's like helping to keep everything under control in life, you know what I mean? Hoping you did understand me, here's a picture that just stood out to me exactly because of the proportionality in art, colors, details.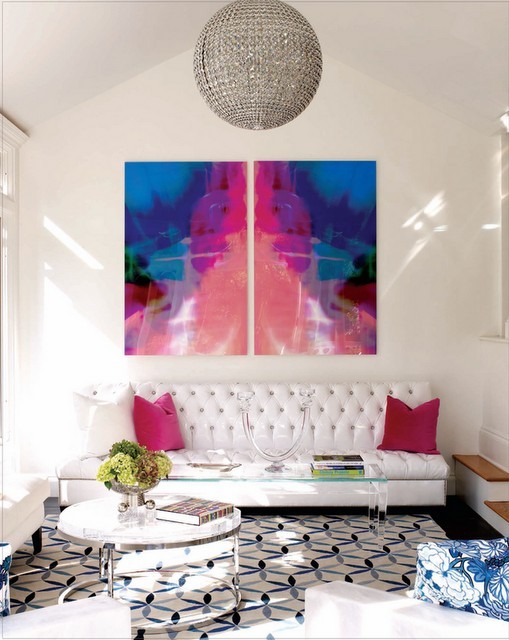 Another thing I love about this living room is the rug, I find the pattern one of the prettiest and those colours complement it just perfectly!
What about you? Are you a fan of symmetry or not really?