Hi guys! I hope you had a lovely weekend, time to switch to work mode now :). Now on to my post, I know I said here that I'm so ready for everyone to get over the ombre trend, including myself, but what I'm going to show you in this post is totally controversial to that. I'm sure you'll understand as it's something stunning, that you can actually DIY – an ombre wall! No more ombre dressers, sheets, napkins – this time let's go big with this, shall we? I think on walls I'm ready to see the trend some more time, what do you think?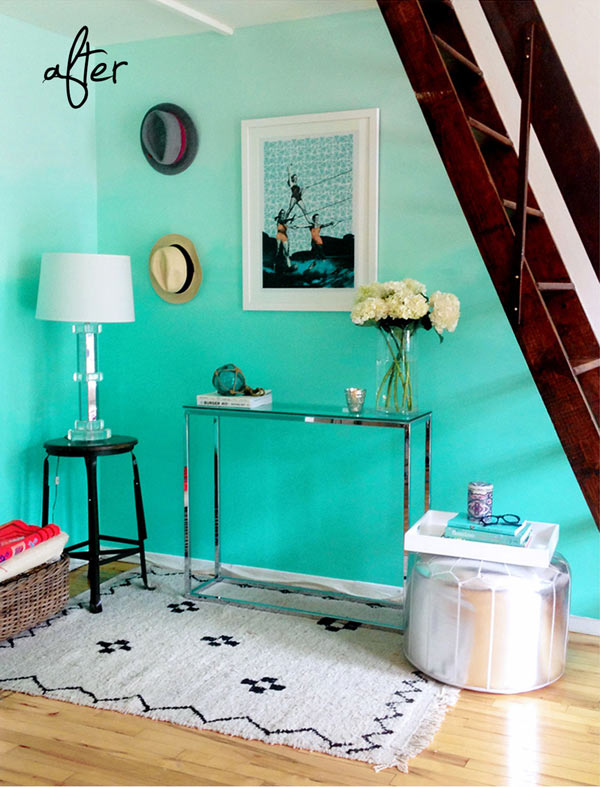 Here's how you do it, courtesy of Erica of P.S. I made this.
To me this looks absolutely breathtaking! Will/would you give it try?