Happy Monday! You guys, I came across the most stunning bedroom ever! And the funny thing is that the space is as simple as it can be yet attractive and so cozy. The bedroom is white, with black accent details (like a stunning geometrical pattern on a wall) and the cutest nursery corner ever! Pure Scandinavian gem and I couldn't help but share it with you. But yes, the striking part was the pattern on the wall that can be an easy DIY project with a huge impact on a room (I think I like it even more than regular wall art).
DIY triangles on the wall: trace as many shapes as you want and then paint them – and you're done!
Here's the rest of the bedroom: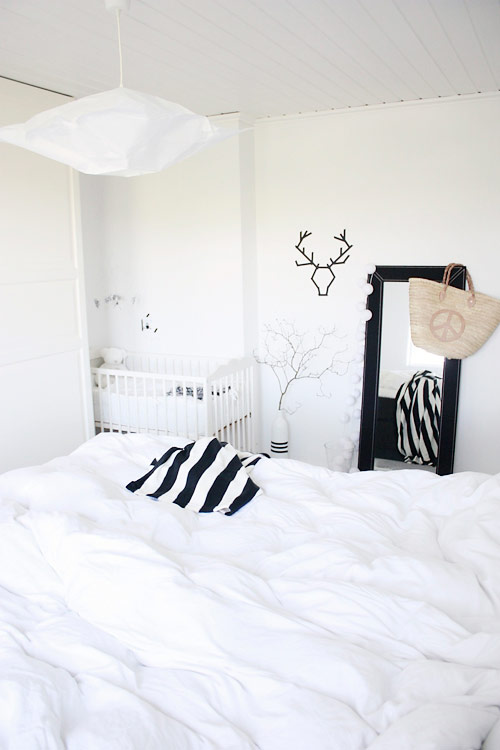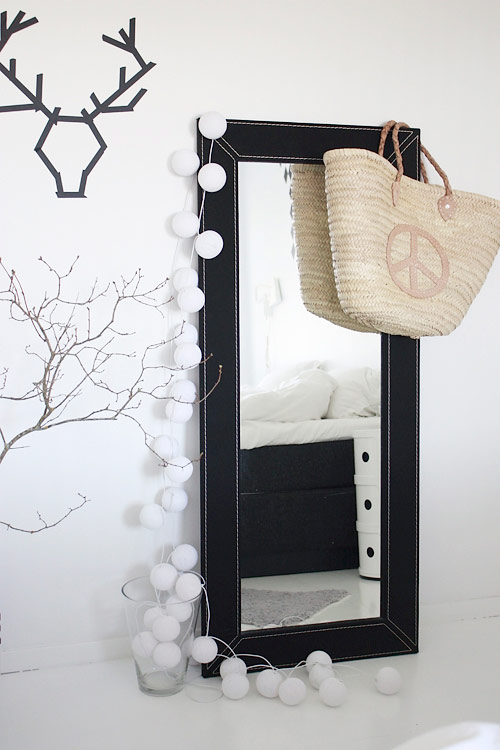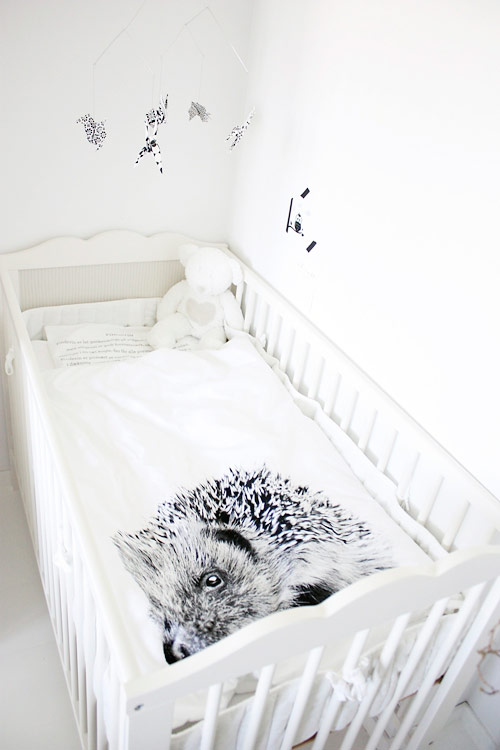 What do you guys think? Is this chic or perhaps a bit boring (after all there's not much going on here color-wise)?
*images via here