Yes, I'm so happy and excited at the same time! I didn't have a home office so far, so I was always blogging in bed, dining table, my husband's office and so on. And whenever I was asking when I'll get my own office, I was hearing "eventually" :). But yesterday, finally the moment came! We bought everything we needed to DIY an office table, a chair and voila! I'm writing to you now, sitting in my cutest office :). That's how everything happened: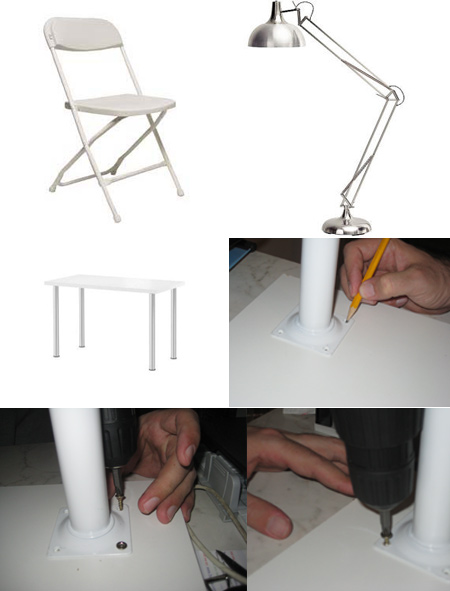 I'm missing the lamp, but this will come later, as well as pictures!
And after hard work (joke, it was not that bad) I present you my DIY home office:
This is not the final version of my home office, I will have a lamp, flowers and some another accessories, so wait for updates!