"Even small spaces can look big" (by Ludmila)
Haha! I guess I'm not so good with inventing quotes. What I wanted to say is that an apartment of 40-45 sq.m can look way bigger than this, the trick is to know how to design and decorate it! Here are some examples:
1. Just 46 sq.m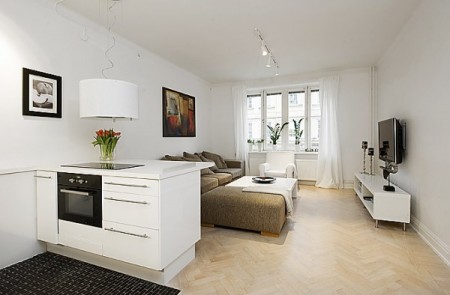 2. Small apartment in Madrid
3. 35 (!) sq.m attic apartment!
The last apartment impressed me the most! Only 35 square meters!!! And it's an attic design! Simply genius!
Which one did you like? Or maybe you have some pictures of one-room apartment? If so, please send them to my email, I'll be honored to publish them in an upcoming post!