You're right, Jennifer Ramos of Made by Girl. She's an incredible person and her taste of style is breathtaking! To prove you this, I'm now inviting you to visit her home (virtually). I've been wanting to do this awhile, but  now I just couldn't resist, after I saw her new home office :). Intrigued? Then check it out and cherish every single detail of it, believe me it's worthy! As Jen says, her home represents her, so let's take a look, shall we?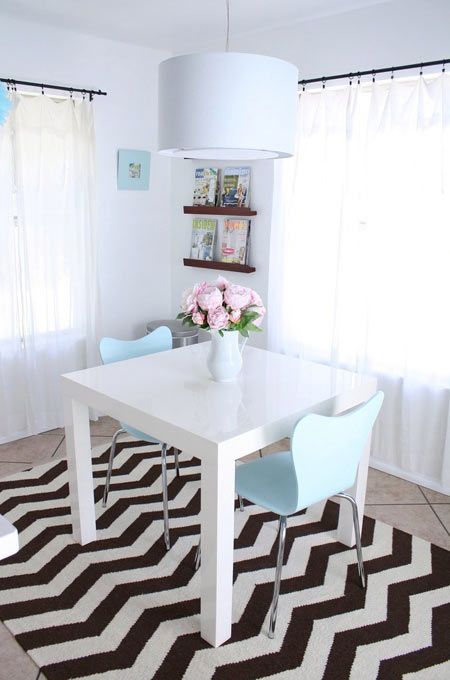 Kitchen – dining area. My favorite! Love every piece of this space: the rug, the chairs, the flowers!!!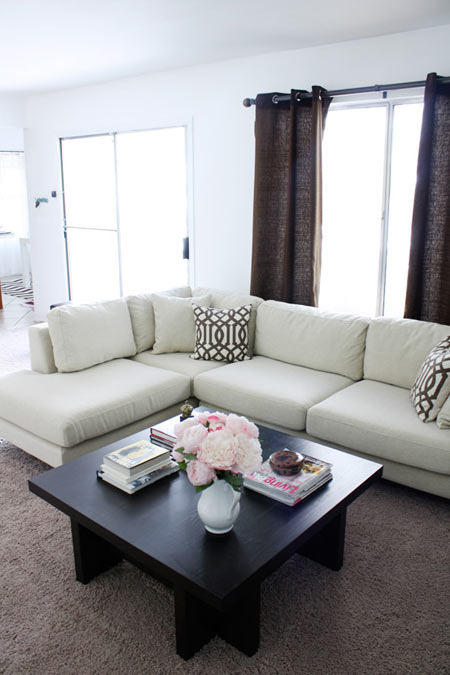 Family room. Just look at those curtains! What about the pattern on the pillows?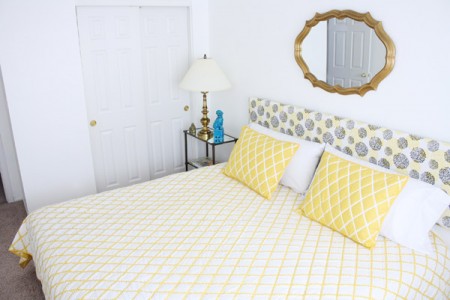 Guest bedroom. Yellow+white+turquoise, my favorite combo!
Recently renewed home office. For the entire process check here.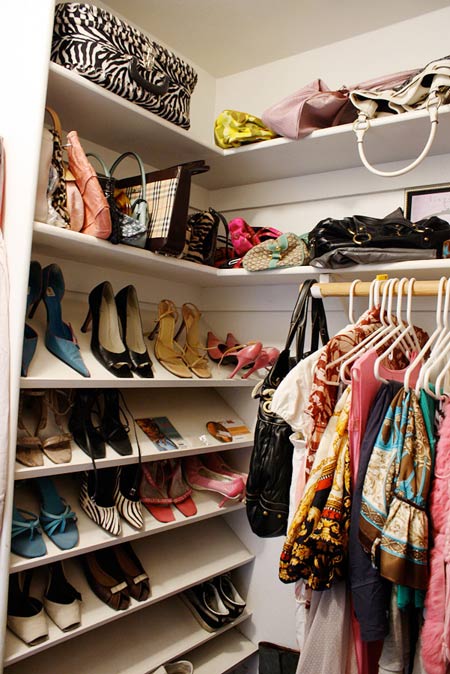 Jennifer's closet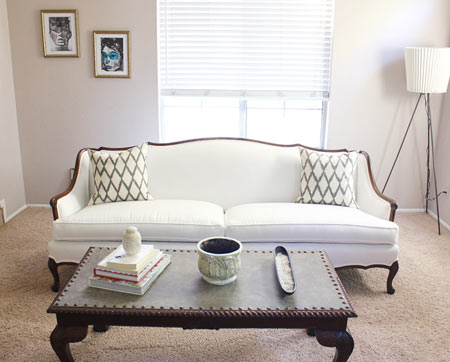 Provincial sofa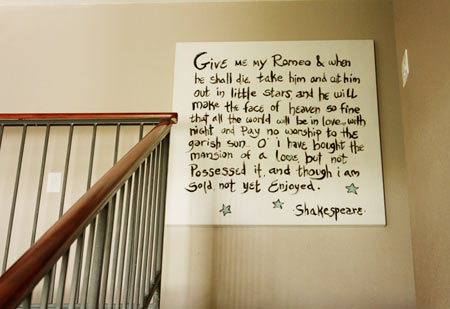 'Romeo and Juliet' painting made by Jennifer. Great idea, by the way!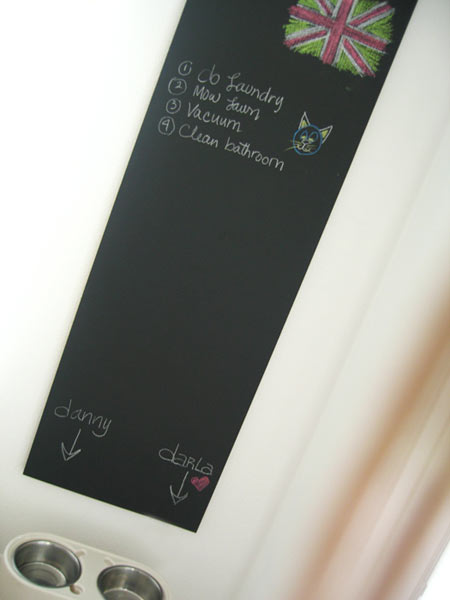 Chalkboard with to-do list in the kitchen.
Thanks to Jennifer for sharing with us her home, definitely a place to get inspired of!