Hello, my dears! How was your Easter? Did you go Egg hunting? My holiday was pretty much fun, day with family, evening in a cafe on a boat. Today outside is cloudy and cold, I'm at home and although I said "See you on Tuesday" I thought it's enough being apart from all of you, so here I am :). My week started with Elle Dekor Serbia and now I'll blog about a home featured in the magazine decorated in shabby chic. If to be straight with you, I didn't know this style exists until now, but after I saw the pictures of the home of interior designer Alma Muzurović-Šimunović from Croatia, I fell in love! Oh well, I guess my future home has the chance to be decorated in shabby chic, as my love for modern country doesn't seem to be so big anymore ;).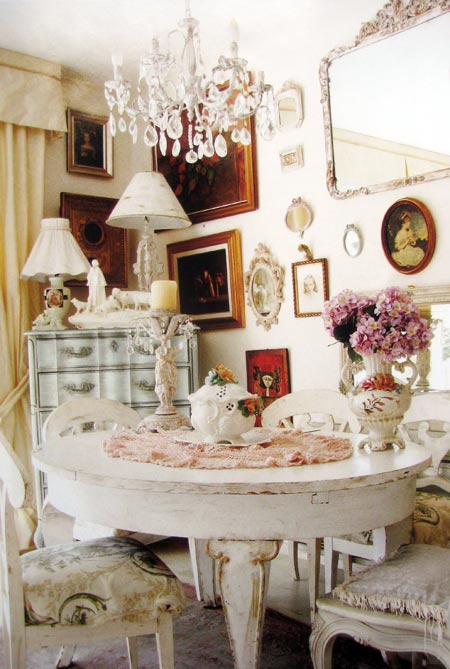 Dining room: Furniture tends to be from Biedermeier era, the crystal chandelier was found at the flea market. White color dominates as it describes the most shabby chic style.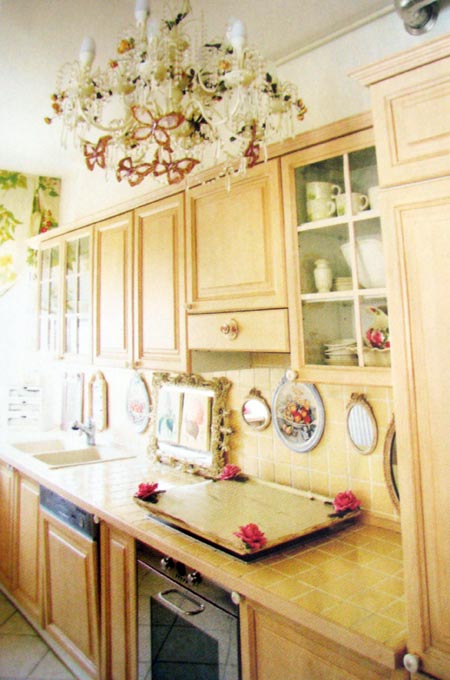 Kitchen: Pastel colors are another feature of shabby and you can see it in the kitchen. The collection of kitchenware with floral pattern is a collection of Alma for many years that now found its place in her kitchen. Please also notice the charming chandelier, isn't it gorgeous?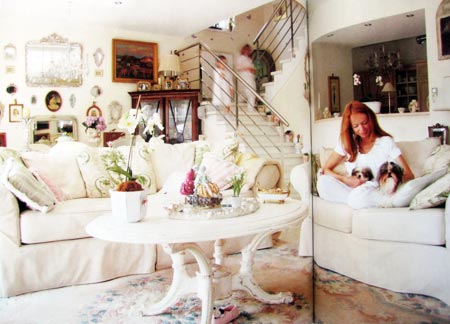 Living room: Porcelain figurines, mirrors of different sizes and styles from the living room are the key to  this home so romantic and inviting.
Stairway that leads from the living room to the second floor of the home. The coldness of the white marble is softened by the cute flowers placed on each stair.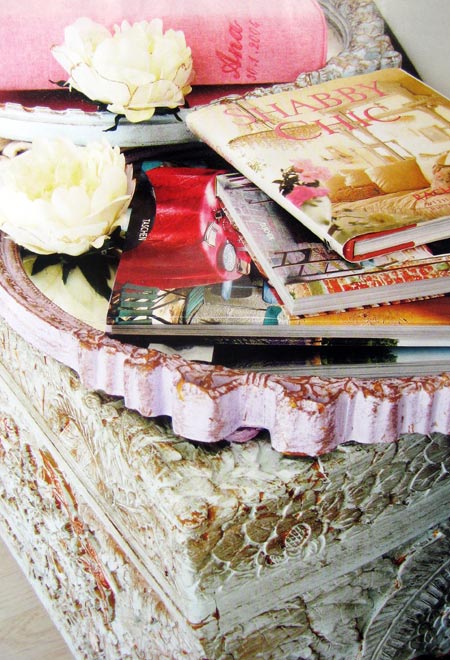 Another detail of the living room.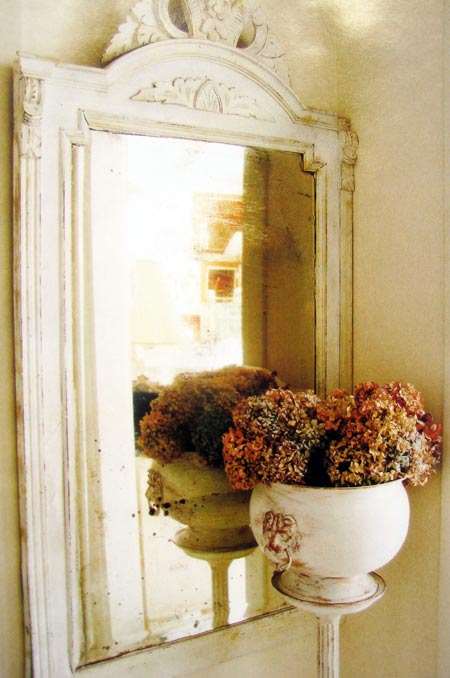 Alma adores mirrors and flowers, because they open the space and make it more positive, bringing good vibes to home.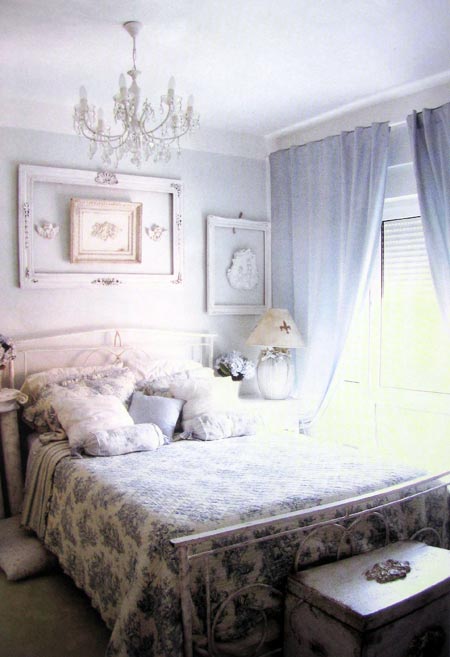 Bedroom: White and blue colors dominate in the bedroom. Plenty of pillows on a bed with blue flowered linens.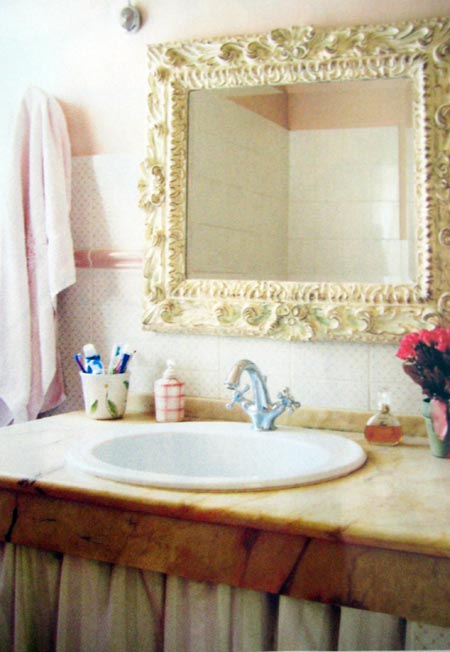 Bathroom: The mirror was bought at the flea market. Pastels are the main color of the bathroom.
*images via Elle Dekor Serbia, scanned by Ludmila of CreamyLife
Well, my friends, what is your opinion about Alma's shabby home? I love the presence of the chandeliers in every room, they make everything look so royal! Oh, I want to move there right away!!!
Happy Monday!