I'm sorry I didn't post anything in this category lately, but here I am now! And today I have for you a very very gorgeous combo of colors: black and yellow – sunny and glamorous, chic and cheerful. I do think this combination speaks everything for itself, the yellow palette creates the warm atmosphere while the black brings a touch of mystery and style. As contradictory this mix seems to be, I think it's so inspiring and a living room (for example) would become the most attracting place in the home!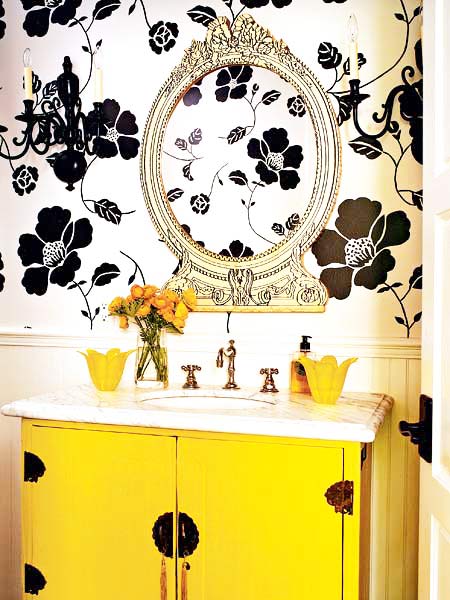 Love the wallpapers combined with the vintage cabinet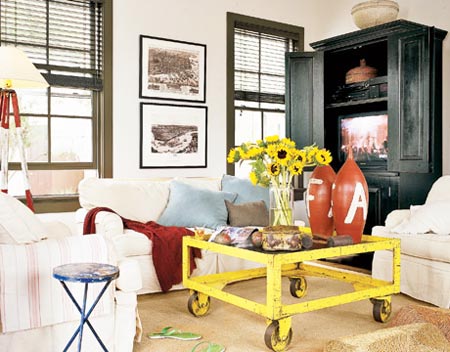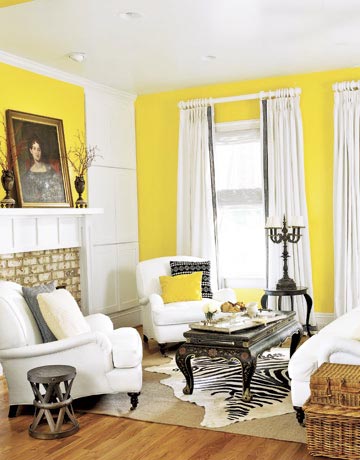 Zebra rug and yellow walls – perfect!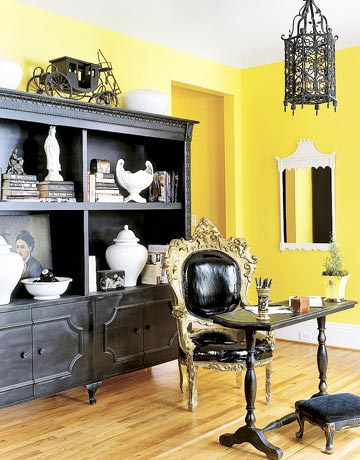 Another country interior designed in black and yellow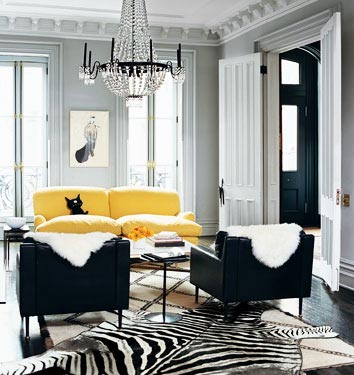 A yellow sofa is enough for creating the warm atmosphere (and again the zebra rug!)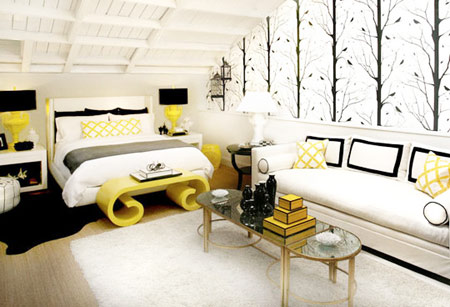 Please notice the lamps, aren't they gorgeous?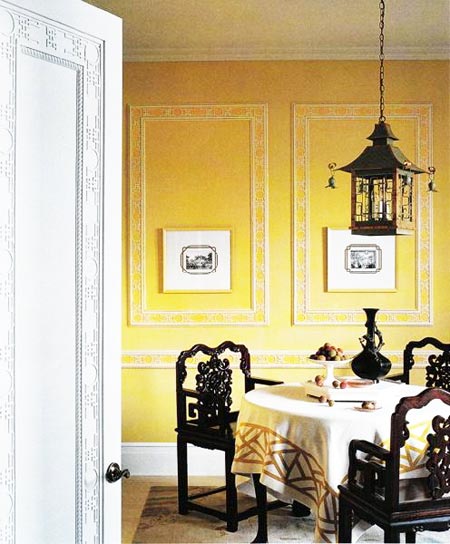 Do you agree with me? Or maybe some of you don't really like the combo? Please share!