Hi, dear readers! How have you been? I have a BIG news to share with you before I start blogging! Since today I'm officially a contributor on a Serbian site related to interior design called Enterijer.rs! I'm so honored to be a part of such a talented team working there, I'm really REALLY excited and look forward bringing my design thoughts there! But this doesn't mean I'll be blogging less on CreamyLife, no way! After all, this is my first and biggest experience in blogging :).
Alright, back to my post. I must admit I was craving femininity last 2 days: pale pinks and peaches, romantic bedrooms with tulle curtains, warm sun rays  – doesn't this sound fabulous?! It does! However, I'll blog about something completely different! I've seen lots of tangerine lately on the Internet, a bright, joyful color able to cheer up my romantic mood! So I thought I'd give it a try! Here are some inspirational pictures: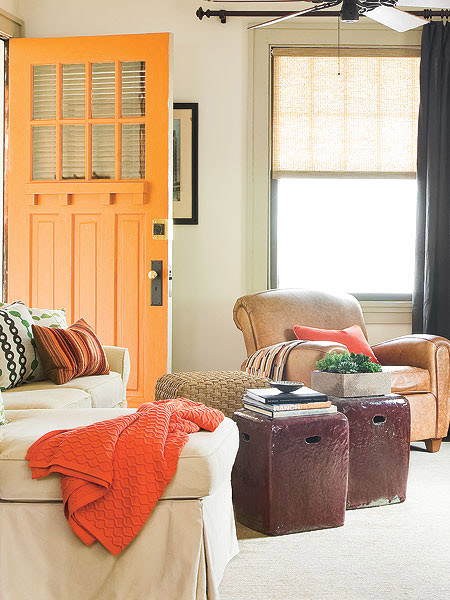 the door makes such a big difference to this quite neutral room, doesn't it?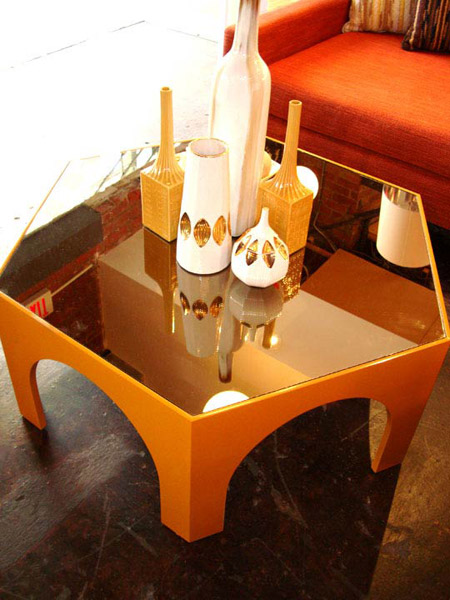 Moroccan coffee table via Apartment Therapy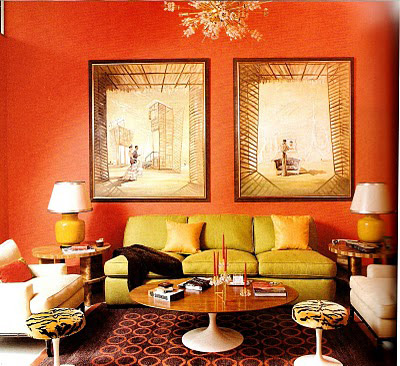 deep tangerine colored wall – might be too dark?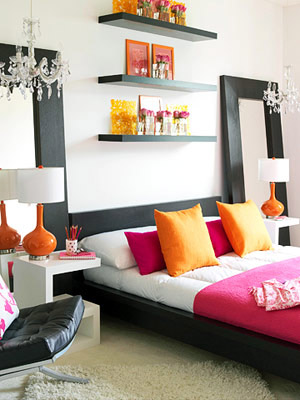 tangerine being a deep color shouldn't stop you from using it with another bold shade, like fuchsia (for example)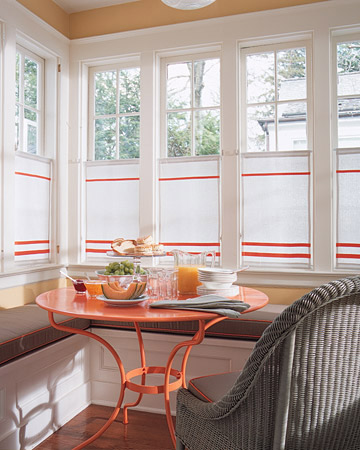 Martha Stewart knows how to combine a tangerine dining table with the window films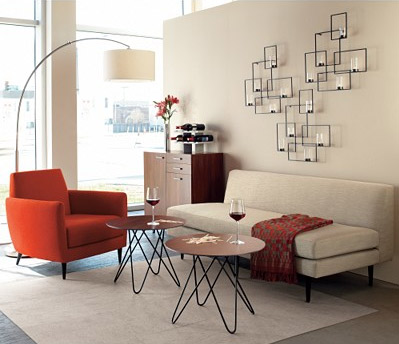 a ravishing mix of colors is tangerine & white, isn't it?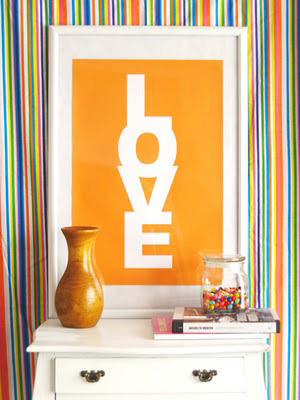 the Love print in tangerine color candy from Made by Girl shop
these glass vases are adorable! all 3 of them make a great combo!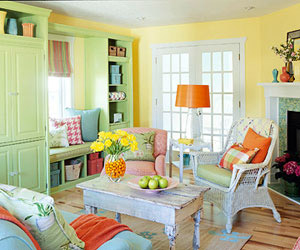 yellow+pale green+tangerine – 3 different colors that work so great together!
Well, lovelies…Don't you just love tangerine? Me like it! And now I think I'm craving already some citrus fruits, refreshing and full of vitamins, YUM! Just like tangerine!
What are your thoughts about this color?