I'd like to share with you now a home which I find so very inspiring! It belongs to Caitlin Wilson, interior designer and the author of the blog Style Files and it's located in Dubai. Her home is dreamy as it's very bright, modern yet inviting and it is exactly my type! I found the home tour thanks to Jen and I invite you now to go along with me in visiting Caitlin!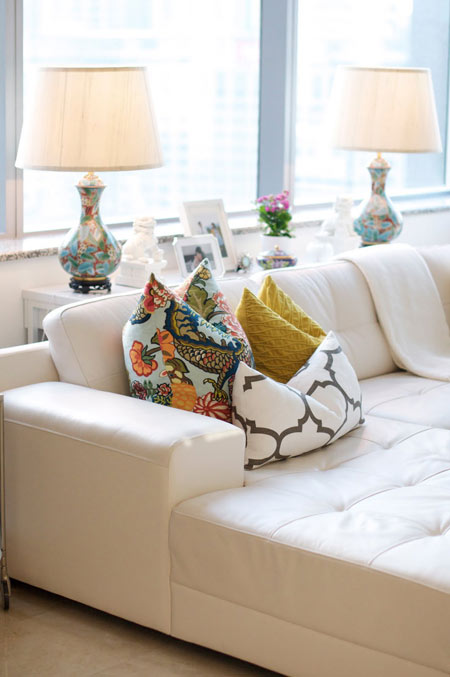 *images via Made by Girl
I'm loving those silhouettes of the members of Caitlin's family, I think this idea is the sweetest! What about the blue Chevron wallpapers? It's dreamy, as I told you!
What can you say about this home?